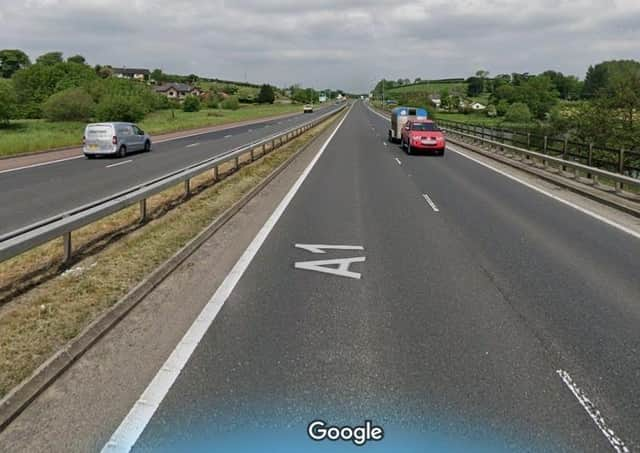 The Minister has carefully considered and accepted the outcome of the Public Inquiry and has confirmed progression of the scheme in readiness of funding becoming available.
Making the announcement she said: "I am delighted to announce this key step in the development of the A1 Junctions Phase 2 scheme, which aims to address safety issues along a 25km stretch of the A1 between Hillsborough and Loughbrickland. I am very aware of how important the A1 improvements are for the many people who have expressed their support for the scheme, especially to all those who have lost loved ones.
"Progressing a scheme of this scale represents significant investment in this strategic road which links Belfast and Dublin and carries around 40,000 vehicles per day. The provision of the upgrade will greatly improve road safety for all of these motorists as well as providing more reliable journey times for the thousands of travellers using the route daily.
"My announcement to proceed with the scheme also delivers on promises made to our citizens in the New Decade, New Approach agreement, to improve connectivity and safety on this strategically important transport corridor."
Alliance Banbridge Councillor Brian Pope, who has long campaigned for safety measures on the road, said the priority must now switch to funding. "After many years of campaigning, local residents will be relieved to hear this roads scheme is one step closer to proceeding," he said.
Alliance Lisburn and Castlereagh Councillor Sorcha Eastwood added: "Tragically, there have been many lives lost on this road and I know the community want this project to be delivered as a matter of urgency."