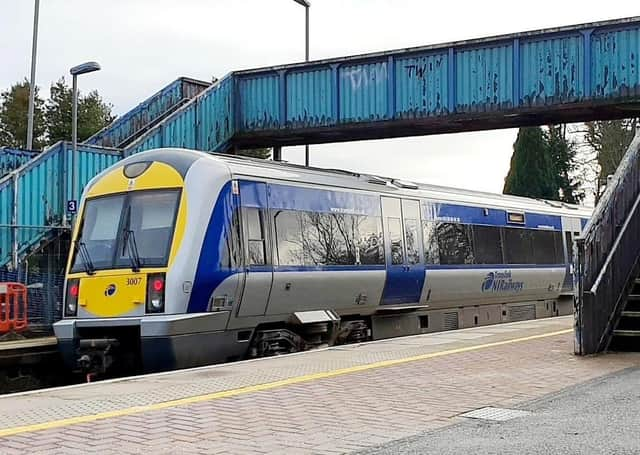 The next stage of this Translink investment in the area will commence on Wednesday July 1, with night-time works between the hours of 11pm and 6am to remove the original bridge over the course of a week.
Road closures will be in place on the A1 Queensway between 10pm and 6am during the period Thursday July 2 – Monday July 6, with diversions being signposted as appropriate.
There will be no impact on NI Railways services or on passengers using Lambeg Train Station as a result of this work. Residents may be aware of some noise as a result of these essential night-time works, but every effort will be made to keep noise and disruption to a minimum at all times.
Jonathan Pearson, Translink Project Manager, said: "Work is progressing well on this significant project to protect the footbridge at Lambeg Train Station and to ensure that it remains a feature of the station and the community for years to come. The temporary structure is now in place, along with appropriate platform access, to allow passengers to continue using the station for their essential journeys during this time.
"The impact on passengers and NI Railways services continues to be minimal, with no interruption to services associated with the project. Every effort will be made to minimise noise levels, and we will be keen to resolve any concerns that the community may have in relation to this as a matter of priority.
"In light of COVID-19, work will be carried out on a socially-distanced basis in the interests of both staff and the wider community. Our supply chain will also adopt all necessary precautions in keeping with the relevant Government advice to undertake these essential works.
"The original bridge is scheduled for reinstatement later in the year, and we will continue to work with the community to ensure that this project is satisfactorily delivered. We remain grateful to the community in Lambeg for their patience and support while this essential work is carried out."