Due to essential engineering works by Irish Rail, bus substitutions will operate for Enterprise train services between Drogheda and Dublin Connolly this weekend.
Bus substitutions will also be in place for passengers travelling on the Derry-Londonderry line between Great Victoria Street, Lanyon Place and Yorkgate station on Sunday, February 5.
For Enterprise passengers travelling between Belfast and Dublin on Saturday, February 4 and Sunday 5, trains will operate between Belfast and Drogheda, with bus substitutions operating between Drogheda and Dublin Connolly stations.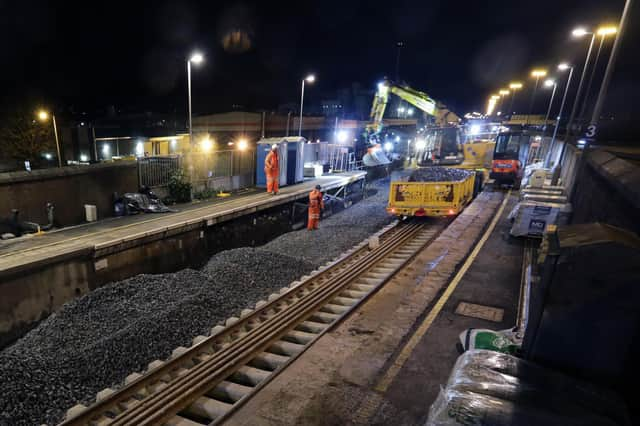 In addition, the 06.35 Newry to Dublin and the 17.21 on Monday, February 6 will not operate.
Passengers are advised to check their journeys in advance of travelling, as bus substitution times may differ from usual scheduled rail departure times.
Due to engineering works on the Belfast to Derry-Londonderry line on Sunday, February 5, bus substitutions will be in operation between Yorkgate, Belfast Lanyon Place and Belfast Great Victoria Street, with a normal timetable between Yorkgate and Derry-Londonderry.
NI Railways tickets can also be used on Ulsterbus services including the 212 Goldliner service and Metro scheduled services.
Passengers from Botanic and City Hospital travelling to Derry-Londonderry Line stations should use bus substitution services from Belfast Great Victoria Street and Lanyon Place.
Customers are advised to check times before travel, as bus sub times may differ from usual scheduled rail departure times.
Normal services will operate on the Bangor to Portadown and Larne Lines.