The matter came to the attention of the Department after mortorists expressed concern about the state of the roads in the Greater Lisburn area and the number of potholes that have been appearing in recent weeks.
A Finaghy resident, who wished to remain anonymous, said: "I travel on the Creighton Road every day for work in Lisburn.
"The state of the roads has got worse over recent months, with one big pothole in particular between the roundabout at the end of the Old Golf Course Road and the pedestrian crossing between Twinbrook and Dunmurry.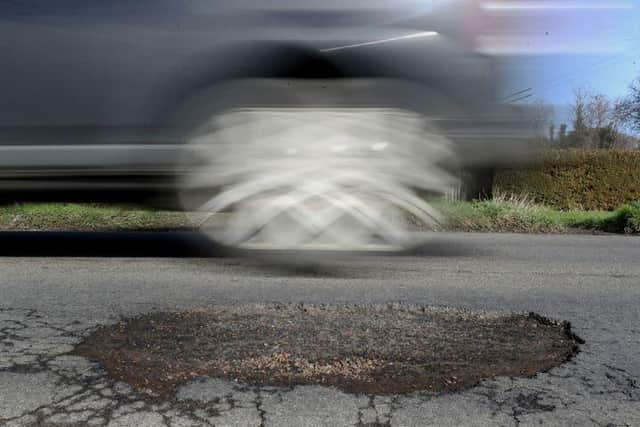 "It's an accident waiting to happen as cars are pulling into the outside lane, sometimes at the last second, to avoid wrecking their tyres.
"There are also deep ones on the Wilmar Road and Belsize Road that could cause damage."
The Department for Infrastructure said that budgetary restrictions had made it difficult to maintain roads, however a spokesperson did state that a number of defects had been identified and passed to the appointed contractors.
A Departmental spokesperson said: "The Department has been operating in a challenging budgetary position for some time and this has had an impact on road maintenance activities and the overall condition of the road network.
"In compliance with Departmental policy, only the highest priority defects are currently being repaired and unfortunately some defects will not be repaired until they meet the required intervention level."Regular inspections of the road network, including Creightons Road Belsize Road and Wilmar Road are continuing and defects which meet the intervention level will be taken forward for repair.
"In addition to our cyclic maintenance procedures, the Department also undertake an annual programme of reconstruction and resurfacing works which are implemented on a scheme priority basis, subject to available funding and utility clearance.
"Creightons Road and Belsize Road are included within our provisional resurfacing programmes but as budgets for 2023/24 and beyond are not confirmed, no commitments on timing can be given at this time.
"Work instructions for identified defects have been issued to our appointed contractors to programme for repair and this work is progressing well."