Scientists have reported a concerning rise in the global sea temperature which is set to reach a record high. Experts believe this is due to a strong El Nino weather event on the way, which the Met Office has said could be 'large'.
The weather event could lead to some parts of the world having an increased risk of drought, as it is closely related to global temperatures throughout the summer. The event follows on from La Niña which keeps temperatures cooler.
Experts believe that the El Nino event combined with other weather events could mean that the world's temperature could reach a concerning new level by the end of next year. The weather event could have a severe impact as warmer oceans can kill off marine life and lead to more extreme weather events, as well as causing sea levels to rise.
The weather events occur naturally every few years but the Met Office has said the last three winters have seen a run of three consecutive La Niña events.
In a new report they said: "This run of events, though unusual, has earlier precedents in the historical climate record, for example in 1999, 2000 and 2001 but this has now come to an end. Instead, our latest long-range forecasts suggest that the tropical Pacific is about to transition into El Niño – the warm phase of El Niño–Southern Oscillation."
The Met Office has said that this event could result in sea temperatures rising as much as 2C. So, what is the El Nino and La Nina weather phenomenon and will it affect the UK? Here's everything you need to know.
What is the El Nino weather pattern?
El Nino is the warm phase of the El Nino La Nina Southern Oscillation. The climate fluctuations naturally occur 'every few years' according to the Met Office.
The events are centred in the equatorial Pacific Ocean but result in global consequences. The Met Office says: "These El Niño–Southern Oscillation (ENSO) events involve changes in seawater temperatures and atmospheric pressures across the central and eastern tropical Pacific Ocean."
They added: "El Niño tends to be followed by a rise in global average temperature. This is much smaller than the current level of global warming of around 1.2 degrees that we have now accrued due to climate change but it can make all the difference in terms of breaking new records."
How will El Nino affect the UK?
The Met Office have said the most at risk areas include south east Asia, India, north-eastern Australia and parts of the Amazon and southern Africa. While they don't expect the UK to see any dramatic rises this year, the pattern of El Nino could result in higher temperatures next year.
What does El Nino mean for worldwide climate?
The Met Office says: "Both historical observations and our physics-based computer models show that El Niño brings increased risk of drought to South-East Asia, India, North-Eastern Australia and parts of the Amazon and southern Africa and increased risk of cold conditions to northern Europe in winter."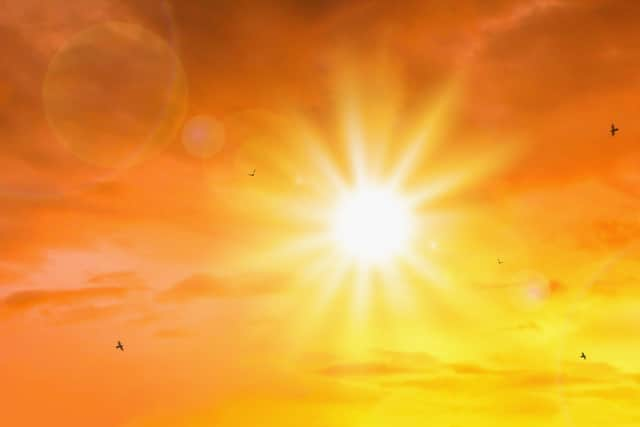 Professor Adam Scaife, head of long-range forecasting at the Met Office said, "The current record for global temperature occurred in 2016 and it's no coincidence that followed the last big El Niño. If we get a big El Niño at the end of this year then, we're likely to break the record for global temperature in 2024."