Male learner drivers found 'worst offenders' than female counterparts, new study finds
A new study based on a Freedom of Information request has found male learner drivers to be the worst offenders.
Watch more of our videos on Shots! 
and live on Freeview channel 276
Visit Shots! now
Male learner drivers have been found to be the worst offenders on the road, a new study has revealed. According to the Freedom of Information Request by Select Car Leasing based on 2021 Census data, a whopping 81% of 77,402 provisional licence holders who broke the law were male.
The research also found learner drivers aged 20 to 29 were the most likely to have broken the law, with nearly 30,000 provisional licence holders falling into this category (25,488 males and 4,202 females).
Male learner drivers also outnumbered all other age groups as the worst offenders on the road. Drivers between the ages of 16 and 19 were found to be 4,111 males and 356 females. For drivers aged 30 to 39, there were a total of 17,712 male offenders, compared to 4,353 female counterparts.
Meanwhile, there were 8,976 male offenders and 3,063 female offenders between the ages of 40 and 49. This is followed by male drivers, who led the 50-59 age category with 4,663 offenders compared to 1,673 females. Male drivers aged 60 to 69 were also found to be the worst offenders, with 1,746 compared to 609 females.
The study also revealed a 20-year-old man had accumulated 30 points on his provision licence, making him the youngest driver in the UK to rack-up such a tally.  But he's not the worst offender overall, with another 43-year-old male having a staggering 63 points on his provisional licence.
Graham Conway, Managing Director at Select Car Leasing, said: "It's shocking to see so many learner drivers with penalty points on their provisional licences - the stage before someone has even passed their full practical test.
"To see one 20-year-old, at such an early point in his driving journey, having already amassed 30 points on his provisional licence is particularly unsettling.  We'd urge all motorists, whether they're carrying 'L' plates or not, to keep road safety at the forefront of minds."
When it comes to motorists who identify as female, there were two individuals on provisional licences with 23 points - who were aged 46 and 63 years old. The study also revealed the oldest learner drivers with points on their licences are a 92-year-old female with three points and a 91-year-old male motorist with nine points.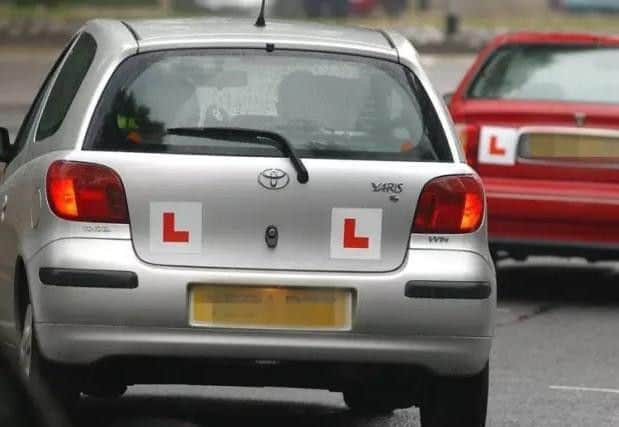 Select's Graham Conway said: "This study serves as a reminder that all drivers, regardless of age or gender, and whether they're provisional or full licence holders, must follow traffic rules and regulations in order to keep all road users safe.
"Driver education is paramount. And if you're someone who finds themselves consistently racking-up penalty points, we'd recommend additional instruction - such as with a 'Pass Plus' course - which should help you to hone your skills and to ultimately drive more safely."