What is the Oscars curse? Here's everything you need to know about what the winners can lose
Some of Hollywood's best known actors and actresses won big last night, but what could they be set to lose? Here's everything we know about the 'Oscar's curse'.
Watch more of our videos on Shots! 
and live on Freeview channel 276
Visit Shots! now
The Oscars saw Hollywood's biggest stars turn out on Sunday (March, 12) many with hopes of taking home an academy award for themselves. The gong is is viewed as the most prestigious award in film, so winning an Oscar can change the career trajectory of an actor overnight, bringing them global fame and opening up even more opportunities.
However, many believe winning the sought after award also comes with negative consequences. This bad luck has been dubbed the 'Oscars Curse'.
The curse is a long-running legend that has plagued Hollywood's most acclaimed actors for as long as the award show has been around. The Oscars curse is a superstition suggesting the woman who wins the Academy Award for Best Actress will have her partner, fiancé, or spouse, cheat on her or divorce her soon after. It has also been applied to the Best Supporting Actress and to the Best Actor winner.
The curse also suggests taking home the coveted award marks the beginning of the downfall of their career - said to be a jinx. Many dismiss the curse as superstition, and rightly so, many actresses and actors have gone on to have stellar careers following their win. Charles Gant, awards editor of Screen International, takes a more pragmatic view of the potential negative consequences of a win, saying: "What can happen is that voters reward someone who is very well cast in a particular role. But then Hollywood struggles to find the right role for them. It could lead to false expectations, to the actor turning down roles that they perhaps should have accepted or to their agent demanding fees untethered to the commercial realities of the marketplace."
But…there are some examples that would suggest the curse to be real. Although, we refuse to believe it will apply to Michelle Yeoh. Ever.
So, let's take a look at some of the top examples. Halle Berry was the first, and is still the only, Black woman to win Best Actress. She won the award in 2002 for her performance in the romantic drama Monster's Ball. After winning the award Halle Berry opted for films like Gothika (2003), Catwoman (2004), and Perfect Stranger (2007) all of which received almost entirely negative reviews.
Adrien Brody is another example. Brody became the youngest person to win the Oscar for Best Actor at the age of 29 after starring in The Pianist. However, this ended up being the peak of his career. After the film, he went on to star in The Village (2004), Detachment (2011), and The Darjeeling Limited (2007), receiving mixed reviews from critics. However, he has recently seen a resurgence in popularity and played a great role in See How They Run opposite Saoirse Ronan and Sam Rockwell.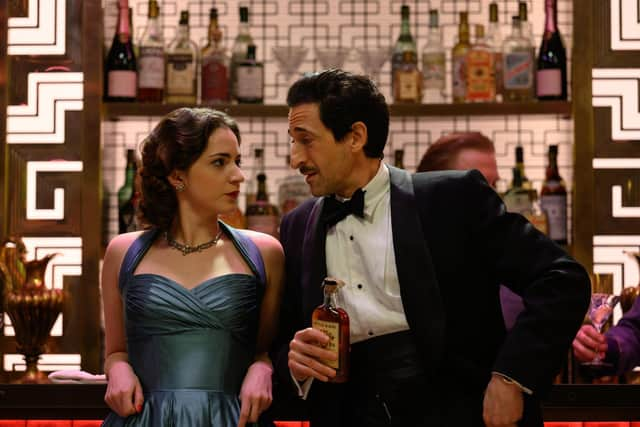 Kim Basinger won an Academy Award for her role in 1997's LA Confidential after gaining worldwide recognition as a Bond girl in 1993's Never Say Never Again. But since then she hasn't been able to pick out the award-winning films. The most recent role you'll have seen Basinger in is the two Fifty Shades of Grey sequels, where she played Christian Grey's friend Elena Lincoln, neither of which saw critical acclaim.