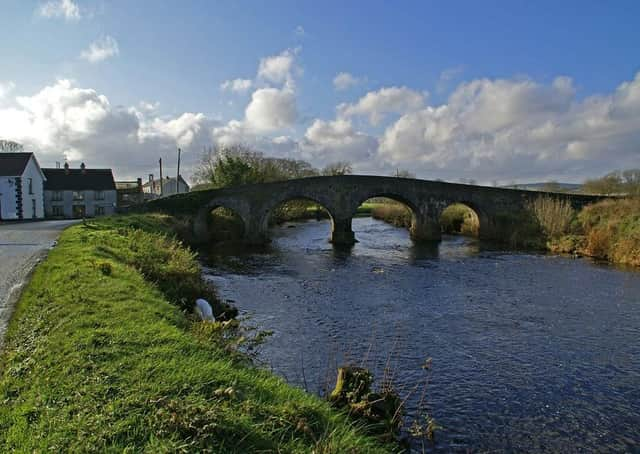 My mother often quoted an old folk song about a village romance, containing the lines, "She stole my heart completely boys, the truth I do declare, and the first place that I met the girl 'twas in Killeter Fair".
Years later I learned that the parish of Killeter, close to the Tyrone/Donegal border, was the sphere of ministry of the Church of Ireland rector, the Rev. William Alexander. He himself later became Archbishop of Armagh, while his wife, Cecil Frances Alexander, enriched the Christian world with hymns such as 'All things bright and beautiful', and 'There is a green hill far away'.
Through the dark days of our so-called 'Troubles', security forces personnel from Killeter and its environs suffered grievously, and more recently the postmistress of the little village had her life ruined through the scandalous behaviour of the Post Office, in the largest miscarriage of justice in British legal history.
While settlements were reached with hundreds of the alleged fraudsters, 39 of their number succeeded in having their erroneous convictions overturned in the Court of Appeal last week.
We have become unquestioning slaves to computers and related machines. Drilled as I was in mental arithmetic at my Ballymena primary school, I used to take a foolish pride in calculating the price of a handful items and having the exact sum to hand when I arrived at the cash desk. I waited for the look of surprise when the person at check-out found that my calculation agreed with the infallible cash register!
No Post Office official dared to question why there was such a rash of fraudulent activity among hundreds of erstwhile impeccable servants. The computer cannot be wrong, they thought, so it must be these deceptive individuals, scattered all across the kingdom.
But, of course, the computer software was wrong. As an old friend said of computer programmes: 'Rubbish in, rubbish out!'. Some postmasters went to their graves protesting their innocence, but others have now been exonerated, their protests declared justified. The Court of Appeal quashed the convictions..
The Bible tells how God clears the record of repentant sinners. He forgives completely, treating us 'just as if we had never sinned'. Paul referred to an ancient method of cancelling a debt when he spoke of the charges against us, and how Christ 'took it away, nailing it to the cross' (Colossians 2; 14).
The English 'Domesday Book', commissioned by William the Conqueror listed the ownership of property throughout the realm. A comparable book in France detailed the tax liabilities of each area, but there is a bold stroke across the page for the village of Domremy, with the words, 'Taxes remitted for the Maid's sake'. Joan of Arc, the Maid of Orleans, was from Domremy.
Believing people can gratefully testify, 'My conviction has been quashed through Christ's sacrifice'.