Four of the five teams were away from home as the weather held up for some great tennis to be played. The Club would like to thank all the teams for the sportsmanship and warm reception after the games.
Coleraine A's were the visitors to Dundonald as they locked horns with David Lloyd's B team. The team battled hard to a 5-3 win across the mixed doubles, men's doubles and ladies doubles.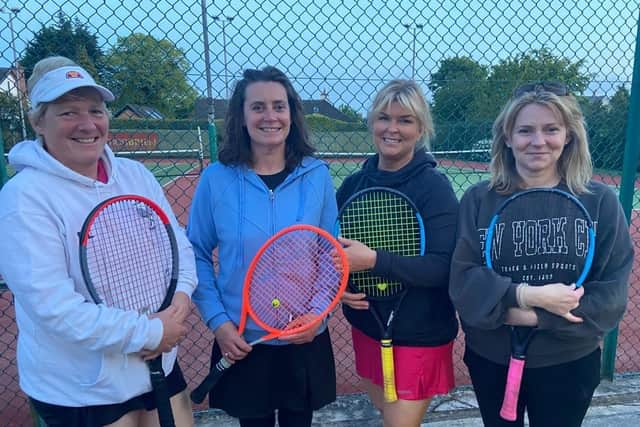 Brett Eastwood, Adam Cunning, Mark Mitchell and Matthew Gilbert represented the men, whilst Noelle Mitchell, Anne McCallum, Claudia Mitchell and Penny Loan represented the ladies. The A team are at home to Lisburn B next week.
Result: David Lloyd B 3-5 Coleraine A
Coleraine B's were on the road to Dundonald as they faced David Lloyd's C team. In the mixed doubles, the hosts would win three of the four contests, however, Laura Murphy and Niall Irwin would get Coleraine on the board with a fantastic 6-1, 6-2 win.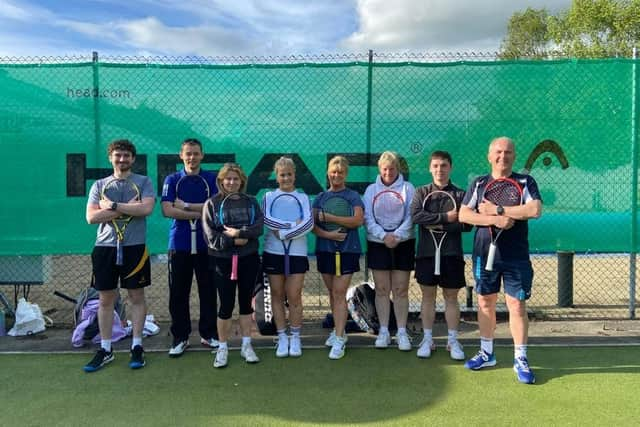 The ladies' doubles would both be won by David Lloyd, with the men's doubles team of Niall Irwin and Johnny McNabb getting a second match win for Coleraine on the board.
The B team are at home to Windsor C next week.
Result: David Lloyd C 6-2 Coleraine B
MEN'S EVERGREEN DIVISION 4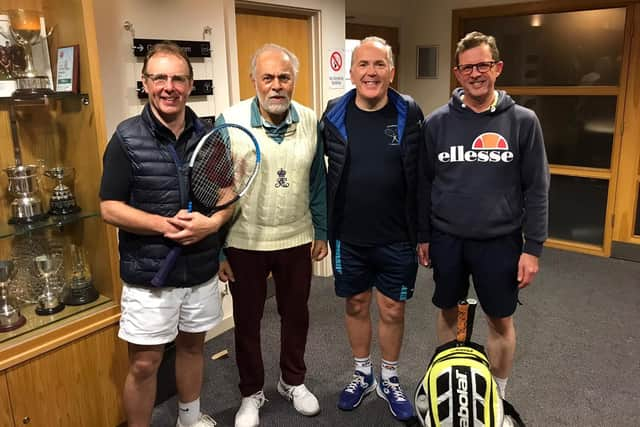 The men's evergreens started their fixtures with an away clash against CIYMS C. The team of Rupert Cramsie, Mark Mitchell, Trevor McCallum and Pat Derrick all played brilliant tennis against their hosts.
A 2-2 draw would see Coleraine leave with a well-deserved point. The team welcome Banbridge to Coleraine next week.
Result: CIYMS C 2-2 Coleraine
LADIES EVERGREEN DIVISION 1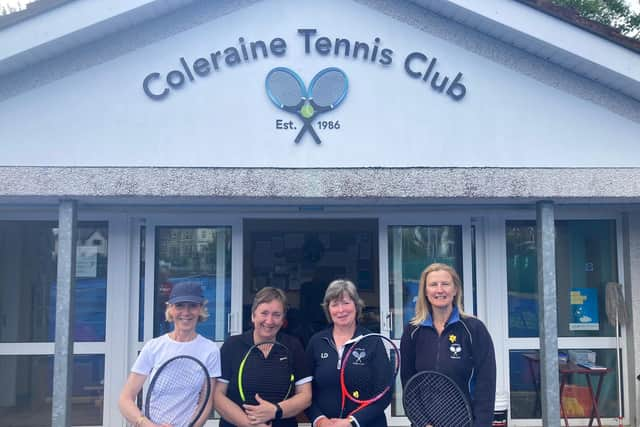 Coleraine A's made the lengthy journey to face Bangor B in Division 1. The team of Penny Loan, Anne McCallum, Noelle Mitchell and Kerry Mearns-Love left the seaside town
delighted as they won 3-1 overall.
The Ladies will not be in action next week in Division 1 as they have received a bye.
Result: Bangor B 1-3 Coleraine A
LADIES EVERGREENS DIVISION 3
Coleraine B's were at home to Ballynafeigh and will feel unlucky to not have come away with the win. Karen McCracken and Laura Douglas won both of their matches, with Olivia Clarke and Shirley Sterne being unlucky to lose out twice on a championship tie-break.
A great start by the team who face Cloughey at home next week.
Result: Coleraine B 2-2 Ballynafeigh
Coleraine Tennis Club was founded in 1986. The club promotes tennis as a fun way to get and keep fit, and an enjoyable way to get to know other members. They have a growing membership of all ages and experience.
The club uses the local council tennis courts at the Rose Gardens, Millburn Road, Coleraine. These courts can also be booked by the public through the council leisure centre, outside of club sessions.