The 'Challenge' offers runners a range of distances, with a half marathon, a 10K and a 5K to choose from.
The now annual event comes complete with the opportunity to view the historic castle up close. The working estate offers runners a scenic mix of forest trails, farmland and views along the salmon-filled Glenarm River and is truly unique and beautiful setting for some racing in the stunning Glens of Antrim.
Three black and yellow vests took on the 10K in the gorgeous spring sunshine. First home was one of our club's most enthusiastic off-road competitors, Andrew Topping, who completed the route in an impressive 45:45, for 20th place.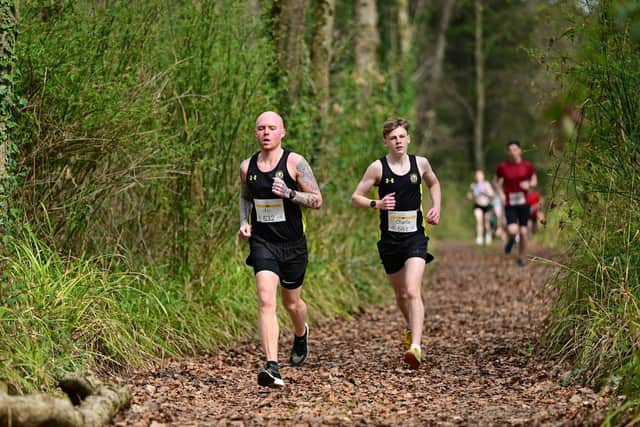 Next over the line was 'in form' David McWhirter in 51:35 (50th place), closely followed by Sarah McMillan with a speedy time of 52:16 for 16th position in the female category.
The club's remaining three athletes represented the club strongly in the 5K, with excellent prizewinning performances.
In the early stages of the race, Trevor McRoberts and Charlie Wilson battled together, before Trevor gained some distance and finished in an impressive 18:23, for second place. Junior star Charlie finished strongly, crossing the line in 19:13, for a fantastic third place.
Brian Maltman, who is consistently churning out top performances of late, whilst training for London Marathon, came close behind in a strong time of 21:31; securing first place in the Male 45 category and fifth in the Male category.