The Newtownabbey-based club, which has a junior and senior setup, fields two teams in the Usel IFA Disability League.
On Saturday (May 20), the 'A team' will receive the league title at the Valley Leisure Centre pitches.
Speaking to this newspaper, club Chairperson Jim McCracken stated: "We've an A and a B team in the senior IFA USEL Disability League. Our A team are 12 points clear and can't be caught going into the last round of fixtures.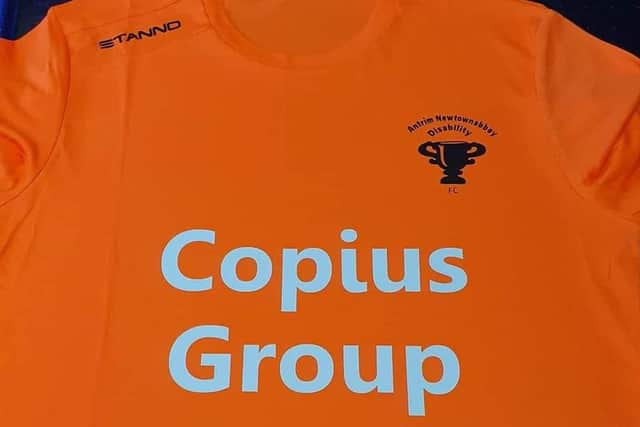 "It's a brilliant achievement for the players, who have really gelled this season. We only formed a couple of years ago and did well in our first season last year, but this season everyone has performed exceptionally well. Our goalkeeper has only conceeded 13 goals this campaign.
"Our B team have also performed well in the league and are sitting third. It's been a great season for everyone involved with Antrim and Newtownabbey Disability FC.
"The players all enjoy taking part and having fun. We cater for players with a range of conditions including autism, Cerebral palsy and Down Syndrome and an invite is always there for anyone who would like to get involved.
"We only started with six senior players and now have around 50 across our junior and senior setups. It's great to see the club going from strength to strength and we're looking forward to building on this success next season. Congratulations to the players."
For more information, check out the Antrim Newtownabbey Disability FC Facebook page.