The side gained promotion last year as they won the NIFL Women's Championship and will now compete against the nation's best in the forthcoming season.
Their campaign got underway with an away defeat to Sion Swifts Ladies (7-0) on Sunday. They will host Lisburn Ladies tonight (Friday, 7.45pm).
Following thier promotion alongside Ballymena United, the division has expanded to 10 teams, meanwhile, this season marks the advent for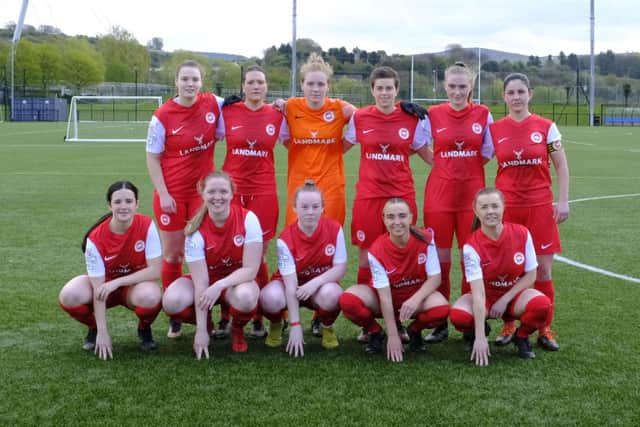 professionalism for women's football in Northern Ireland.
The changes will see each team face off twice over the course of the season, which runs from April to October.
With the 2022 season being without relegation, the 2023 campaign will revert back to normal and see bottom of the table fall into the Championship.
Another element of the restructure means the majority of fixtures over the summer will be played on Friday nights - a time slot which has seen many benefits for our men's side.
Anyone who follows football in Northern Ireland will know that many of the same teams that preside at the top of the men's game also do in the women's.
Cliftonville are the reigning champions, having won their first title last season.
Meanwhile, Glentoran and Linfield have been two of the more dominant sides over recent years with eight of the last 10 league titles between them.
Sion Swifts, who we faced on match-day one came fifth in the 2022 season, whereas Crusaders Strikers, who we face a month later, came third.