The competition, which will run from July 23 to July 28, will be played at Mossley Park, Cloyne Crescent (Monkstown), The Diamond (Rathcoole), Chimney Corner (Antrim) and Dixon Park (Ballyclare).
Mayor, Ald Stephen Ross said: "Council is extremely proud to support the Girls' SuperCupNI 2023. This prestigious event attracts visitors from across the world offering young people the chance to compete in a spectacular week of football.
"I'm thrilled this elite football tournament will once again be hosted at sporting facilities across our borough. Building on the success from last year's tournament this is not only a great boost for girl's football but it is also a great asset for the local communities and I am looking forward to watching as many games as possible."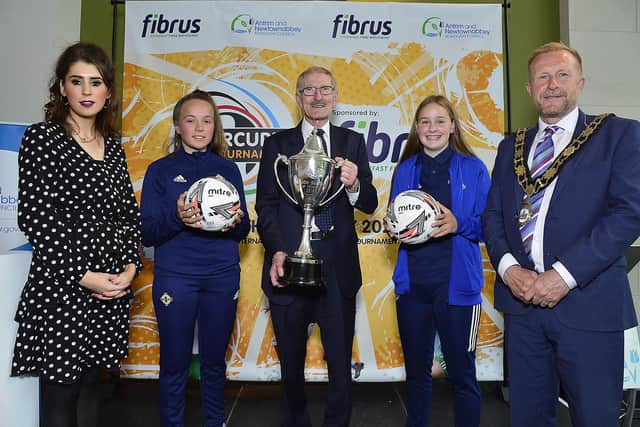 The council will host the tournament's launch, which will include the draw for the competition, on April 27 at Mossley Mill.