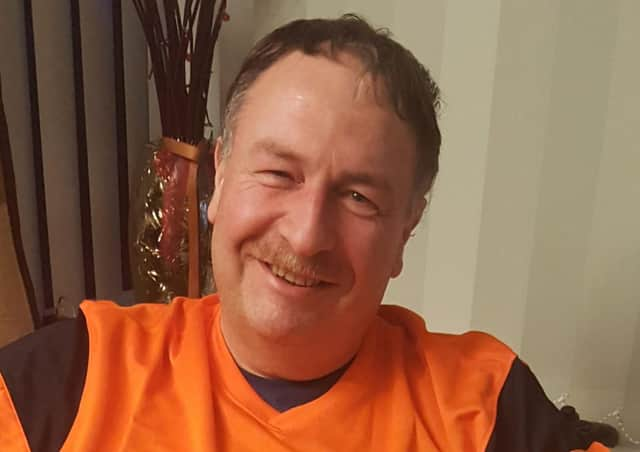 Adrian Hack (Carrick Rangers)
I'm fed up with the conversation at this point.
Mark McGuiggan (Linfield)
My only concern is bringing players back off furlough just to play a few fixtures when clubs will not have income financially. Could some clubs end up bankrupt?
Also, if a second wave of Coronavirus hits across September or October, from a sporting scenario we could end up with two seasons ruined.
I would suggest just void the season.
You could put the league's top three into Europe - but I don't really care.
Getting to 33 games means all teams will have played each other the same number of times, so there is some logic there.
However, there are some meaningless fixtures within the two games each club would be left to play out - yet the title, European spots and relegation could turn dramatically in other games!
For the few clubs with nothing to play for, where's the incentive to get players match fit?
Why would players who are about to go out of contract risk an injury?
Clubs with nothing to gain or lose may opt to field a weakened team just to complete the fixture, which defeats the purpose of playing out the games.
Although the focus is on the Premiership, I feel a bit for Ballinamallard United.
They were in a good run of form and may have achieved promotion, possibly through the play-offs.
Ultimately, there is no perfect solution.
I can't think of any outcome, other than playing out the full season, which will be fair to all clubs.
There will inevitably be winners and losers.
I know NIFL have had a lot of flak, but we are in unprecedented times.
Where's Solomon when you need him?
I would personally go with the mathematical model.
We play Institute away and Warrenpoint Town at home, which, no disrespect to either side, should be a walk in the park.
In the split, as tough as it would be, every team we're playing at home we've beaten at least once this season (Coleraine, Crusaders, Glentoran and Larne).
For the Linfield game, although they've beaten us four of the five times we've faced each other this season, it is still possible we could beat them. So in a mathematcial formula, if the formula predicts the final games based on past results, I don't see why we can't win most of thosefixtures.
The option to play two league games would be pretty pointless, for me.
Officials have voiced their desire to finish the Irish Cup, so third place wouldn't qualify as a European spot and, although it's possible in those two games to finish second (Coleraine would have to lose two and we'd have to win two, by at least 14 goals), it's highly unlikely, so there's no real point.
I think the season should have ended as it stands.
But that was not feasible.
I think we need to have fans at matches as when playing behind closed doors leads to costs but nothing coming in.
From my viewpoint as a Crues fan, if the Irish Cup goes ahead that means we will not get Europe as the league's third-placed team.
But, looking overall, I would suggest a points-per-game model and still play the Irish Cup if possible.
The Swifts are sitting safe in the Premiership as it stands with no chance of top six or relegation - so, to be a bit selfish, it doesn't bother us what happens!
I have sympathy with Ballinamallard United and Loughall if the Championship is stalled now with both having a chance of catching Portadown or getting a play-off place.
Personally, I don't think the Irish Cup semi-finals or final should be played behind closed doors as it takes away from the occasion and denies the fans their big day out.
It's the two-game option for me - but based on the following...
A - Play those games as LATE as possible, work with the government to allow some fans through the gate and/or televise a couple of games. 
There is scope to generate some income.
Any fans who break social distancing rules should be punished... so maybe season ticket holders only are allowed?
B - Fund testing and any additional cost of putting on the games from the European money... the clubs that qualify for Europe have got to share that amount with the rest of the league AT LEAST.
C - Whoever goes down should get a 'parachute payment'.
D - The teams in the Championship should get a small payment too as they missed out on maybe getting up
The league needs to pull together - spread the wealth.
The league has grown over the last decade but we already see 'the haves' and 'the have nots' being separated.
This situation can't be a reason why that gap grows.
Let's use this moment to reinforce that!
I think they have to end the season from now using the independent system to sort out final positions.
There will be too great a cost for clubs to play two games with no income, players won't be anywhere near match-ready for a month or so - then consider the amount of safety restrictions that have to be put into place and concerns from players, staff andofficials.
Let's end it, start getting plans ready for next season...whenever that may be!
Based on the current options and positioning of the league, I think it would be better for the teams to play out the final two games.
This would probably be the fairest possible way to settle the league, as I'm not sure 'mathematic estimation' is the best way to go ahead.
The playing out of the league on the pitch is imperative to avoid an embarrassment like the SPFL.
The lack of revenue would mean playing out the split, which usually offers some of largest gates, would be financially unviable for the involved clubs and although it is what we all want we know it isn't in the proposals.
Finishing up with 33 games would probably be a reasonable idea, and seeing Linfield playing to win instead of being handed the trophy would add a bit more meaning to the title.