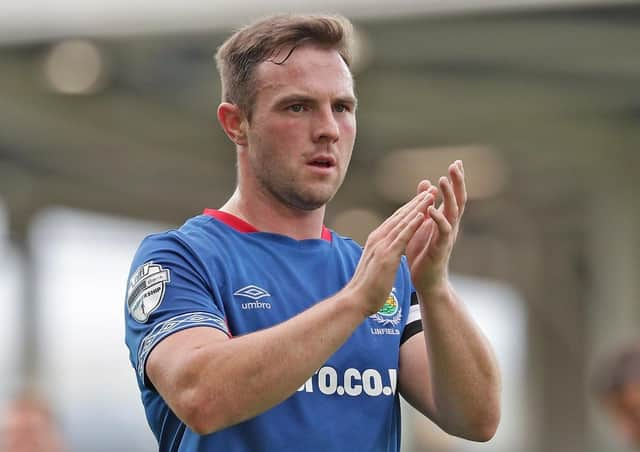 1: ALLY McCOIST - One of the best strikers Rangers will ever have - to win the European Golden Boot playing for Rangers was unbelievable. The goals he scored and the amount - brilliant!
2: PAUL GASCOIGNE - As a Rangers supporter you always felt he was a player that could win games on his own and pull the rest of the team along with him. Unique in so many ways...
3: STEVEN GERRARD - He could do everything and I respect his loyalty he showed to Liverpool and how he gave everything for the club. Just think back to the amount of times he pulled Liverpool through and the way he reacted when they relied on him.
4: BARRY FERGUSON - Probably my favourite player of all time, I used to monitor his play regularly as somebody who I wanted to be like and mirror. Recently, I received a call from him about getting his boys Linfield kits - that was a shock!
5: ALAN SHEARER - One of the main reasons why I support Newcastle United. He must have been a nuisance to play against and scored some phenomenal goals.
6: TONY GORMAN - Growing up supporting Linfield, Tony was a player who I loved and would have followed when watching him from The Kop. A real favourite.
7: LEE FEENEY - The Golden Boy - I remember being at Seaview with my Dad when he burst onto the scene. I still love seeing the goal he scored that night for Linfield.
8: CHRIS WALKER - Chris was a massive influence on my career and gave me a lot of advice and help - a fantastic player and servant for Glentoran. I played in the same team as him on many occasions when growing up in Glentoran reserves. He was a massive help to all of us young boys.
9: PAUL SCHOLES - A player that used to make the game look so easy, his passing ability was scary and the Manchester United midfielder goes down as one of the all-time greats.
10: LIONEL MESSI - How could you not choose Messi! We are very lucky that in our current generation we have Messi and Cristiano Ronaldo. It's either one or the other and for me I pick Messi. It's fantastic how he continues to break records and show so much hunger and desire.