The Inver Park side confirmed last week (May 19) that Sule would be leaving the club when his contract expires this summer.
Fuad (26) arrived initially on loan from National League club Barnet in the summer of 2018, before making the move permanent in the January 2019 window, going on to play a total of 185 times for the east Antrim outfit.
The popular player took to social media on May 22 to bid farewell to Larne and the wider community.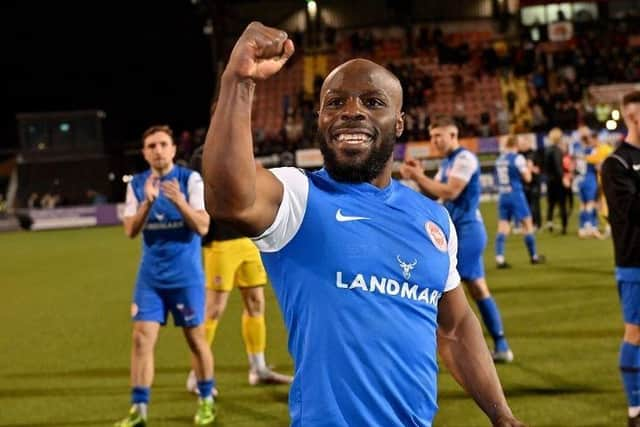 He said: "I want to say thank you to the club and fans for the last five years and taking me as one of your own. I always gave 100 per cent.
"It's ironic because people always say that the best thing about Larne is the road out of it. For me, the best thing about Larne is the road that brought me in."
Speaking to the club's website, manager Tiernan Lynch explained: "We offered Fuad a new contract but he feels he is at the stage of his career where he wants to break into professional football in Britain.
"I understand that and while we're disappointed to lose him, we wish him well in wherever his career takes him.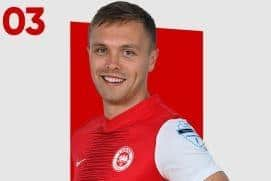 "He played an important role in our success during his time here and became a fans' favourite because of the way he plays the game."
The club also confirmed defender Graham Kelly is to leave when his contract expires this summer.
Graham (25) leaves having enjoyed the same list of honours as his fellow Dubliner, Sule, after arriving at the club following his departure from Sheffield United five years ago before making 149 appearances for Larne.
Wishing Kelly well, Lynch added: "Graham was a top professional here and put into practice the education he got at Sheffield United.
"He applied himself wherever he was asked to play and always got on with it, making him a great player to work with.
"He understandably feels he needs to play more games and that is what he will look to do in his next move. He goes with nothing but best wishes from me and everyone at the club."