Crossmaglen hoping to put the disappointment of last year in the rear-view mirror
​Ulster Senior Club Football Championship Quarter-finalSaturday November 11 (7.15pm)At Healy Park, Omagh:Trillick St Macartans v Crossmaglen Rangers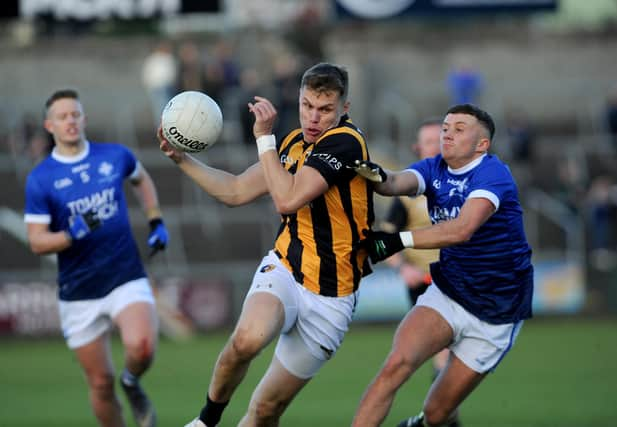 Armagh champions Crossmaglen Rangers are hoping to win the Ulster Senior Club Football Championship for the first time since 2015, but they have a long road to go, to reach their hopeful final destination.
The Rangers are tipped as the third favourites to win the competition by the bookmakers, following behind only the last two teams to get their hands on the Seamus McFerran Cup, Glen and Kilcoo.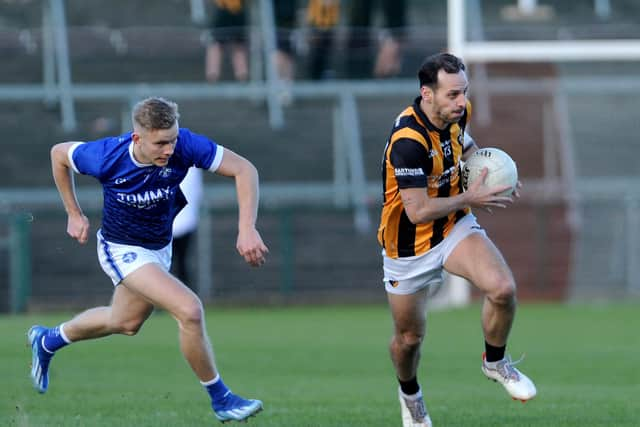 However, their first fixture is as tough as they come, as on Saturday evening, they travel to Healy Park in Omagh to take on Tyrone champions Trillick.
Trillick are something of a surprise package, as few tipped them to overcome Errigal Ciaran in the Tyrone decider, but they're here on merit, and when speaking to the media last week, Crossmaglen captain Jamie Clarke was impressed with their hunger, their strength and their pace.
"Jody Gormley is their manager, and I played under him at the Abbey in the MacRory Cup," said Clarke."I know what he'll bring to it, and they have a huge number of key players, along with a serious hunger. They looked strong and fast against Errigal Ciaran (in they Tyrone SFC).
"Plus, we're going up to Omagh, and we have never got it easy going up there. It's going to be a tough game – but it's Saturday night, under the lights, in the Ulster Championship… What more could you want?"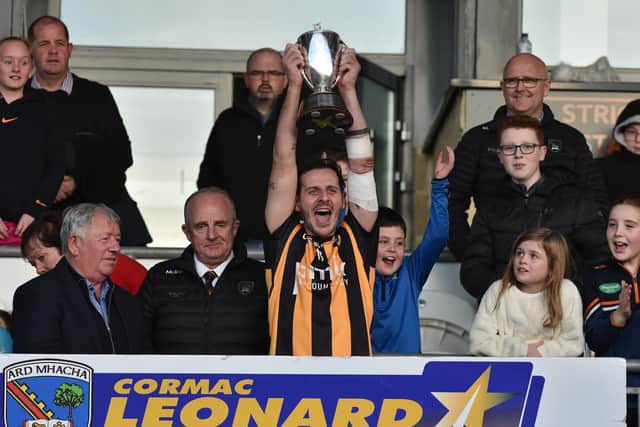 At this time last year, Crossmaglen were carrying a swagger with them into the Ulster Championship, having swatted aside Maghery by 15 points in the Armagh semi-final, and Granemore by 12 points in the decider.
However, they got a rude awakening when they met Monaghan champions Ballybay, and were defeated 2-11 to 1-9 in Armagh.
That result hasn't sat well with the people of Crossmaglen over the last 12 months, and Clarke says that it caused the club to re-think their style of football, having been seen to be too open at the back.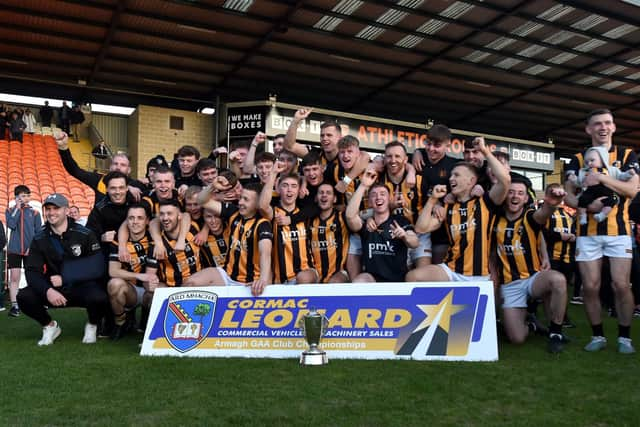 Saturday however, presents a chance for the Rangers to put that result and disappointment to bed.
"From our point of view, I suppose we have had to evolve our gameplan," said Clarke."We can't play free-flowing Crossmaglen football, we have had to adapt. Anthony and the boys have come in, and they're providing a nice platform for the future of the club."
Of course, to reach this stage Cross have had to win the Armagh Championship, and although they were in fine form in their 2-16 to 1-7 final win over Clan na Gael, they certainly had to battle through some tough encounters to reach that stage.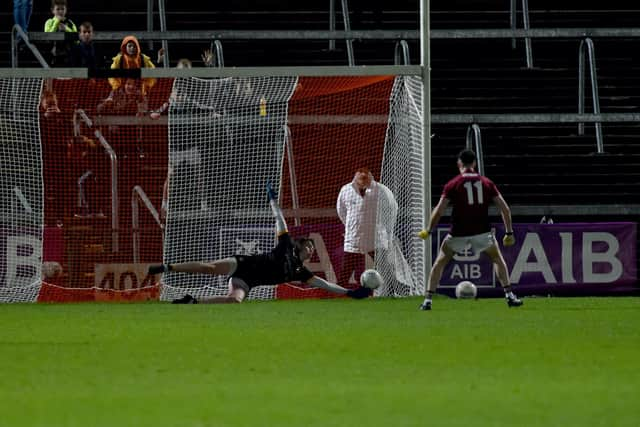 In the last eight, they trailed Armagh Harps in stoppage time, but were able to pull a victory out of the fire in extra-time.
Then against Madden in the semi-final, it was tit-for-tat for 55 of the 60 minutes, before Cross found an extra gear late on, and stormed home to victory, with a flattering 1-17 to 0-14 score-line.
Consequently, Cross should feel sufficiently battle-tested going into Saturday's clash, whilst Clarke explained how the team having full trust in their gameplan was crucial to their success when said matches were in the melting pot.
"The Armagh Championship has always been like that," he said."I think for ourselves it was about trusting our own process and trusting our own gameplan. Definitely, the game against Armagh Harps was a bit too close for comfort for us, but we got over the line because we never panicked, and the boys stuck to the structure and the gameplan.
"And again, as we got into the semi and into the final, I think that we have improved as the year has gone on."
Quickly turn attentions to Ulster
Following their county Championship win, the Cross players deservedly took a couple of days to celebrate their achievements.
However, with their sights set on bigger targets, they got straight back to work the following Tuesday evening.
Clarke explained how last year the team were satisfied with their lot after winning the Armagh title, but this year things are different.
"I think that goes back to last year," he said."Winning back the county Championship (for the first time since 2019) was probably the goal last year, and anything else that came after was a bonus.
"But now we have won back-to-back county titles, and I suppose we were lucky enough to have three weeks off to enjoy Sunday night and to have our celebrations. But we were straight back at it the following Tuesday night, and there was a re-focus straight away, because we want to go one step further than we did last year."
One player doesn't make a team, but one of the key reasons why Crossmaglen will feel as though they are in a better position to make a run at the Ulster title this year is the return of midfielder Oisin O'Neill.
O'Neill missed all of the 2022 campaign with injury. However, he played throughout the entirety of Crossmaglen's Championship campaign this year, and after a string of outstanding displays, he may be a difference maker yet again, this weekend.
"He has been brilliant," Clarke agreed."I suppose when he first came in, it was about trying to embed both he and the rest of the county boys who came back in, into understanding our gameplan and what we're trying to do.
"It has took us a few games to get to where we want to be, but Oisin has been excellent for us, his younger brother Aaron is in now as well, Cian [McConville] has started to fire, and obviously Rian [O'Neill] has been Rian.
"So, things have been going well, but we're into the Ulster Championship now and tougher tasks lie ahead."