Derry GAA dismiss debt reports as "completely false" and reveal financial bonus for clubs
Chairman Stephen Barker has dismissed out of hand suggestions the Derry County Board are in financial trouble while describing as "farcical" the idea they had discussed withdrawing the senior men's football team from this year's championship.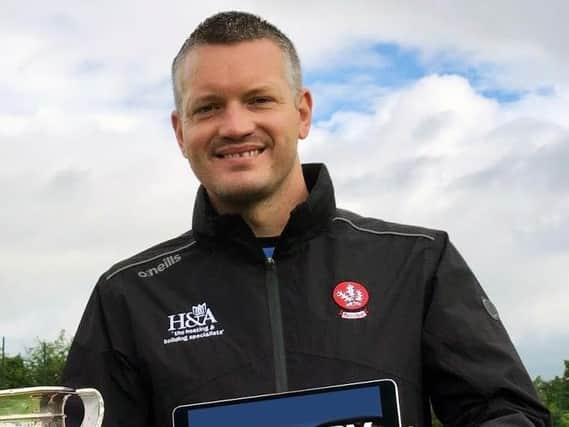 A number of worrying stories concerning Derry's finances have surfaced over the past 12 months with 1993 All Ireland winning forward, Joe Brolly, even suggesting recently that his native county had held discussions on whether to enter a senior team into next year's championship given their perilous situation, a claim labelled "completely false" by Mr. Barker.
The Derry Chairman added the Co. Board now felt compelled to respond given the concern the various rumours had caused among Oak Leaf Gaels.
"The simple facts are: Derry GAA is on an extremely solid financial footing. We are not in debt and any reports which suggest otherwise are completely false," explained Mr. Barker.
"Gaelic Games are an integral part of the everyday lives of the people in our county. Unfortunately, these baseless reports about our financial position are causing serious concern among our members and supporters.
"It is within this context that we feel it's necessary to address these unhelpful reports by presenting the facts."
Outlining Derry GAA's current financial situation, the County Board's treasurer, Martin Devlin said: "At the end of this financial year, Derry GAA will have capital assets valued at over six million pounds with no outstanding debt."
The County Board treasurer added: "Our accounts are audited annually by ASM Chartered Accountants. These accounts are presented annually at our county convention with copies given to all club delegates and made freely available to all media that request them."
Commenting on the £650K capital loan which Derry GAA took out in 2013 to complete the last phase of Owenbeg, Mr. Devlin added: "At this time, 4% of that loan remains and the monies have already been set aside to complete that payment schedule within the next three months."
Mr Barker also confirmed that the Derry County Board would be giving the income generated from the round-robin stages of the championships back to clubs.
"We generated approximately £70k in gate receipts from the group stages and the county board has taken the decision to redistribute that money back to the clubs," revealed Mr. Barker, "This should help to alleviate some of the financial pressure felt by our clubs due to the Covid-19 situation.
"We are also planning ahead and have secured an additional facility of up to £300k, if required, in line with our strategic plan. At this time, and with current interest rates due to Covid-19, this just makes solid business sense."
Mr. Barker said he felt was regretful that the County Board felt obliged to release a statement regarding Derry GAA's finances.
"Derry people are fanatical about the GAA and we are aware that these false reports are causing a lot of concern. We want to allay those fears because we are incredibly well served by our members and our loyal sponsors.
"We remain indebted to our supporters, both past and present, who have worked for the greater good of Derry GAA. We have revealed these financial figures and released this statement because we want to put all this nonsense to rest."
Barker also dismissed the report which claimed the county board considered withdrawing its senior football team from the Championship.
"The suggestion that Derry GAA even discussed that is completely farcical and has no credibility whatsoever," added the County Chairman.