The partnership includes two new online videos fronted by well-known golf and travel expert Matt Ginella, which will showcase some of our great golf courses, as well as some of our many wonderful visitor experiences and attractions.
The videos – which are part of Matt's Big City Golf series – will air later in the year and feature courses within easy reach of Belfast and Dublin, including Portstewart, Royal Belfast and Royal County Down, as well as Royal Dublin, Portmarnock and St Anne's.
They will also include a black taxi tour around Belfast, Titanic Belfast and lobster fishing in Ardglass. Along the way, Matt also meets up with some local 'legends' of golf, including retired schoolteacher Des Giffin, who famously designed the iconic front nine at Portstewart Golf Club.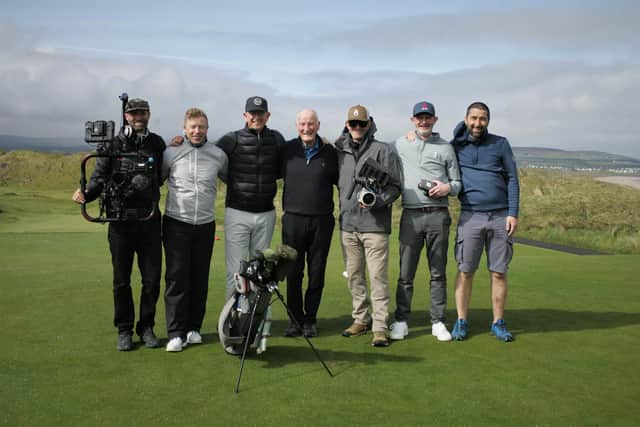 The initiative will deliver over 5.5 million impressions (or opportunities to see) – with both videos set to be promoted extensively on the digital platforms of Golf Digest, including on its YouTube channel.
Alison Metcalfe, Tourism Ireland's Head of North America, said: "We are delighted to partner with Golf Digest, to showcase our world-class golf to a huge audience of American golfers – and potential future holidaymakers for Northern Ireland. We want to highlight the fact that the island of Ireland offers the complete package for golfers – with some of the very best golf in the world, as well as lots of great experiences and attractions."