As the highest-seeded team from the group stage, the Giants will host the event at the SSE Arena.
Guildford made the Giants work for their place in the final, however. Despite coming into things 4-0 down on aggregate, Jordan Klimek put them ahead when he bundled the puck over the line in close with 4.47 played. Logan Fredericks scored shorthanded at 25.48 to halve the aggregate deficit for Paul Dixon's team.
However, a Mark Cooper goal just 13 seconds into period three gave the Giants some breathing room again, and despite Ryan Tait putting the visitors 3-1 up on the night with 2.16 to play, a David Goodwin empty netter at 58.03 sealed the deal for Belfast.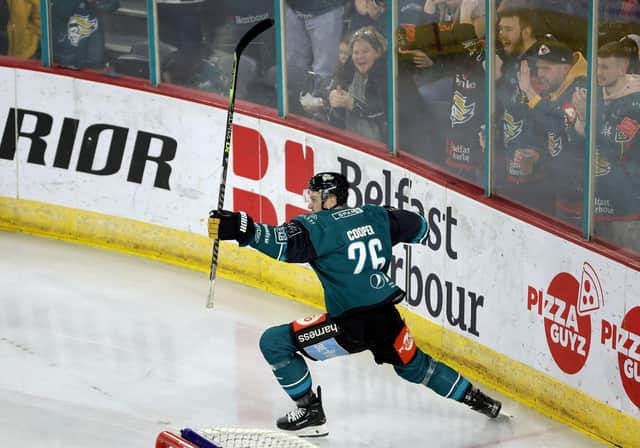 Meanwhile, Fife Flyers will take a one-goal aggregate lead into their Viaplay Challenge Cup semi-final second leg in Sheffield in February after a battling 3-2 win over the Steelers.
The Flyers, who are ninth in the league, ended period one with a deserved two-goal lead over the second placed Steelers.
A powerplay goal at 14.06 put the Flyers ahead with Mikael Johansson getting a fortunate bounce - or smartly banking it off a defenseman - to put the home side ahead.
With 29 seconds left in the opening period, Zack Phillips' slapshot beat Matt Greenfield from the circle to double the hosts' advantage.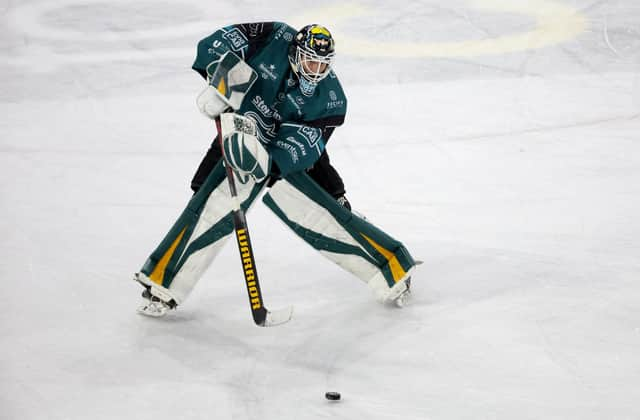 Robert Dowd got the Steelers on the board 7.20 into period two with the puck off on a Niklas Nevalainen shot to beat Shane Owen in close. The visitors tied the game through Martin Látal who converted Danny Kristo's clever fake and pass on the powerplay at 31.53.
The Flyers weren't to be denied a first-leg lead. 3.30 into period three, Brayden Sherbinin followed up on his own rebound the beat Greenfield at the second attempt.
The teams meet for the second leg on 15 February at the Utilita Arena.