Mason took on the top role at the Stars at the start of the 2022/23 season, but results on the ice did not go as planned with the Stars ending the season tenth overall.
Mason said: "First, I wish to thank the Ward family for entrusting me with the opportunity to lead their hockey club this season. Though it did not bring the on ice success that I had hoped, there were a number of positive strides made both on and off the ice that I hope will continue to move the club forward into the future."
He added: "This decision was not an easy one but it was made in the best interest of our family. On behalf of myself, Holly, and Max I want to wish the Wards, the fans, and all those around the club the very best now and into the future."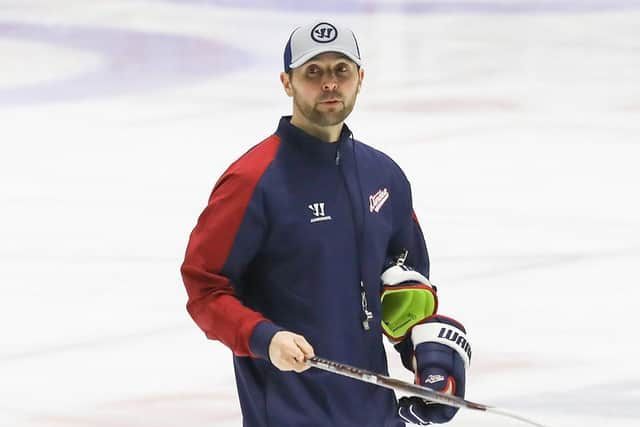 The Stars club statement continued: "The Ward family wish Jeff, Holly and Max all the very best for the future and thank Jeff wholeheartedly for his efforts on attempting to bring success to our beloved Stars. We now look to the future and build for the 2023/24 season."
The Stars moved quickly to replace Mason with the announcement that Mark Lefebvre was returning to Tayside.
"I am extremely pleased to be back. It has been a surreal 24 hours here after I talked to Steve Ward and we reminisced about some old times in the two seasons that I was previously in Dundee, and we talked about how we want things to work going forward," said Lefebvre.