He said: "I have been very pleased with how the season has been going, especially as of late. We have had a good run of form and it has been a good time for us for sure.
"Winning is important to any experience in hockey, it makes every day at the rink that much more enjoyable and everyone is in a better mood.
"When you look back at the last couple of months and how we have played, it really is as good as it gets in hockey."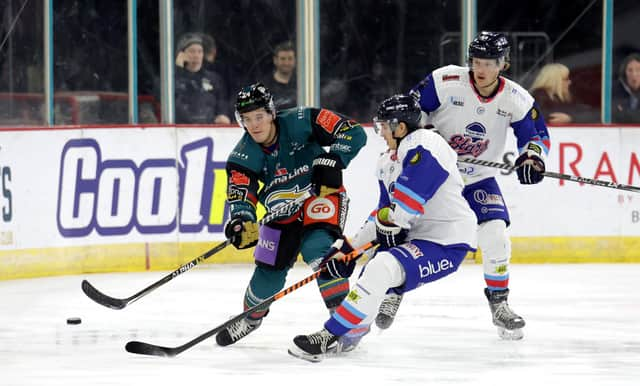 Foley agrees that the Giants have turned their year around from the lows early on in the season.
He explained: "Winning certainly breeds confidence in a team and that's obviously a healthy thing to have as it can contribute to more winning.
"There was always that belief that we were going to be able to get out that funk. Obviously now with our consistency of form, that part of the season now feels so long ago.
"Back then every game was tense and now it feels that you have confidence that our group of players is going to perform.
"It can take time to get into that mode of thinking and that flow of winning. Everybody now seems to understand their role in the team.
"We understand what it takes to play well. Once you have that understanding it came down to effort and will to win. We know what works now."
The change in personnel in the Giants, especially in defence were they lost Kevin Rainer. Foley remarked: "Losing a player of Rainer's calibre is very hard to do. It was certainly very challenging when we lost him.
"There is no way of replacing a player like Rainer. But it has been great to get a player like [Josh] Roach come into the line-up, he has been so good since he arrived in Belfast. As a player he is also really good for the room too.
"Personally, I have really enjoyed being around Roachie. It makes things easier when the new guys comes in and is good for the room."
Foley says that the recent international break has allowed the Giants to recharge and get ready for the business end of the season.
He said: "That break has been huge for us. Everyone kind of needed that break and re-set period.
"It was nice for us being able to go into that break with good form. It allowed us to turn our minds of and get some rest.
"The recharge allows you to come back refreshed and ready to finish off the season."