Taking place at The SSE Arena, Belfast on Wednesday 19 April 2023, the Belfast Giants All Stars will take on Ukrainian National Championship side Dnipro Kherson in support of Ukrainian Hockey Dream – the registered charity of the Ice Hockey Federation of Ukraine. All proceeds from the game's ticket sales will be donated to Ukrainian Hockey Dream, which will contribute towards the charity's 2022/23 global fundraising goal of $15.6m, all of which will be used to support up to 7,500 young players, professionals, coaches, and staff members, across more than 100 clubs and 15 schools throughout Ukraine.
The former Chelsea and Arsenal goalkeeper, who holds the record the record for the most clean sheets in Premier League history, played over 440 Premier League games during a decorated 15-year career – winning four Premier League titles, five FA Cups, three League Cups, the Champions League, and Europa League, before retiring from professional football in 2019. Cech also represented the Czech Republic national team 124 times, playing in the 2006 FIFA World Cup and the 2008 and 2012 UEFA European Football Championships.
When asked about joining the Belfast Giants All Stars roster, Petr said: "I'm excited to participate in the game. With the Belfast Giants having just completed the treble, I don't doubt that there will be a good feel and atmosphere around The SSE Arena, Belfast.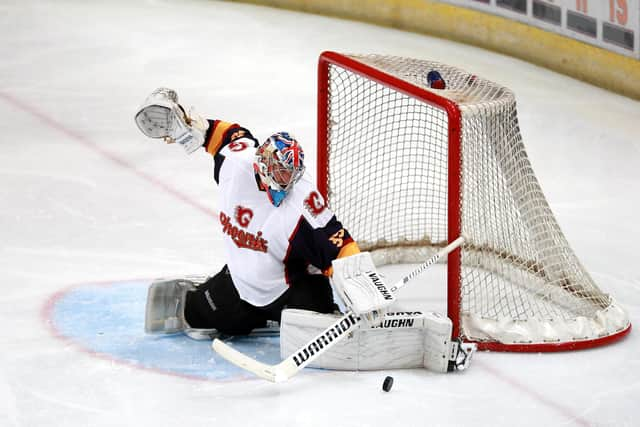 "It's a charity game for a great cause, and I'm always happy to help and support wherever possible to help change the lives of other people. I hope that everyone will come along on Wednesday night to both enjoy the occasion and cheer on both teams."
After bringing the curtain down on a stellar professional football career, the 6'5" shot stopper turned his attention to ice hockey, signing for NIHL 2 South West division side Guildford Phoenix in October 2019.
Cech was named player of the match on his debut after stopping two penalties in a shoot-out victory and making several other crucial saves.
After winning the treble with Guildford Phoenix during the 2021/22 season, Cech signed for National Ice Hockey League Division 1 team Chelmsford Chieftains in November 2022.
Steve Thornton, head of hockey at the Stena Line Belfast Giants, said: "We are incredibly pleased that Petr has agreed to join the Belfast Giants All Stars team for this one-off charity game in support of Ukrainian Hockey Dream.
"Petr is no stranger to success having won a number of accolades across both his professional football and ice hockey careers, and we couldn't be more excited to welcome him to The SSE Arena, Belfast for this special game on Wednesday 19 April 2023."
Petr added: "It's going to be great to come back to Belfast as I have great memories of winning the UEFA Super Cup there a few years ago with Chelsea, and I'm looking forward to making some more on Wednesday night."