The chase for the EIHL championship remains firmly in the hands of the Giants and picking up two more win this weekend against the Sheffield Steelers (tonight) and Manchester Storm will go a long way of completing the title.
Speaking to the News Letter earlier this week head coach Adam Keefe said that he believed that the point the team secured on Sunday, despite the overtime loss, will prove crucial as the Giants hunt down the EIHL championship.
He said: "I thought it was a great performance from the guys on Saturday. We came out with a big win, it was a complete 60 minutes. Cardiff threw everything at us in the first period and game at us very physically. Our guys matched that physicality.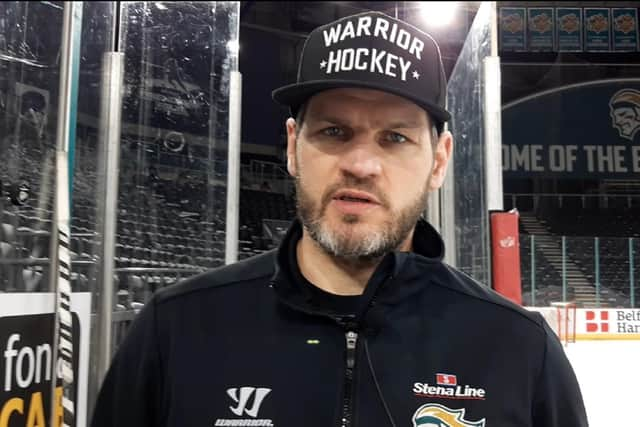 "We got back to the team that we knew we could be. It is hard to beat any team two times in a row and especially if it's the Cardiff Devils."
He added: "Being physical is the style of game that the Devils bring into a game. We knew that they were going to come hard at us and we managed that well. They are a fast time, when they try and get in behind you you can be in trouble.
"We saw that a few times on Saturday night, but Besko was big and our defence did a great job through the neutral zone."
But that Devils physicality paid dividends on the Sunday evening match. Keefe said: "I don't think we were mentally sharp and our details weren't great defensively. That cost us in that game.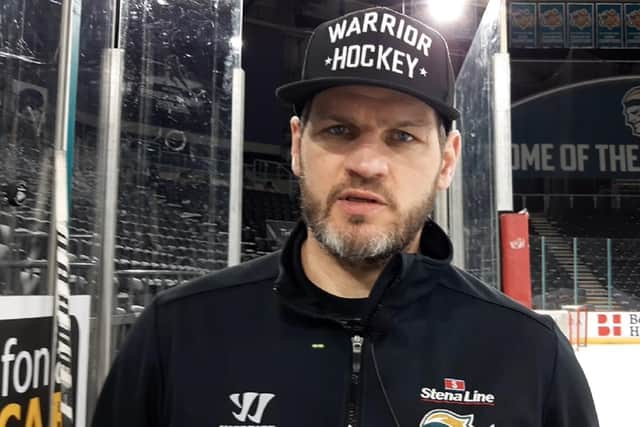 "We saw a great comeback in the second period. That ensured that we got the needed one point out of the game, that point could be crucial going forward."
Keefe believes the comeback showed the great character of the his squad. He said: "I wasn't surprise to see the guys get themselves back into that game.
"I know that there is good character in the locker-room.
"We just didn't start the game on time or the right mental state, that cost us the extra point. But we were happy that we did claw the game back."
Looking ahead to this weekend's games Keefe said: "The guys are in playoff mode right now and very much focused on the weekend."
Talking about what he expects from the Steelers he remarked: "We know to expect them to be fast and physical.
"They will be looking to push the pace up the ice and we are going to need to be on top of our detail defensively to manage that. We need to set the intensity and energy in that game, we need to use our building to as an advantage.
"They will be coming into our building hoping to keep their title hopes alive and to disrupt ours."
On Saturday the Giants will looking to settle some scores against the Storm.
Keefe said: "In November, Manchester came into the SSE and took two important wins against us. Those defeats have put us into the tight championship race we are in. So we will be looking to answer back."
He added: "The squad we have is very different to that back in November. In a way that weekend against Manchester set the wheels in motion of changing the roster. But to be honest, it is just another hockey game for us right now."