"We expected two tough games from the Devils," he explained. "They have a lot of tenacity. So getting three points against them is a good result."
The point from the Sunday game is a positive.
He said: "We have a very competitive bunch of players and we were disappointed not to pick up all the points.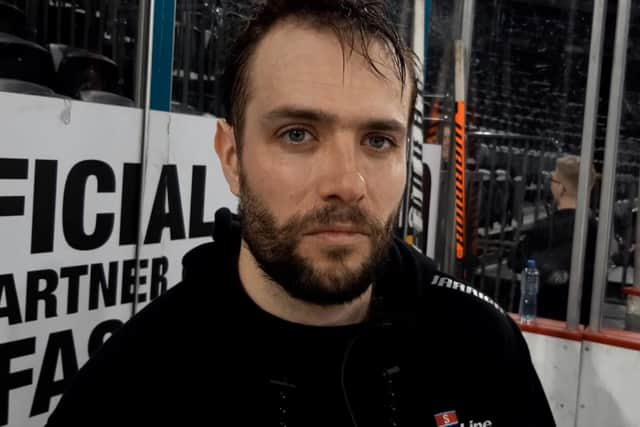 "After the adrenaline had died off, we could look back and see they had played well against us.
"They have a very good top line, so we knew that they would come at us."
The Giants focus going into another crucial weekend remains on the EIHL title says Garside.
"We know that we have a good chance of picking up to wins this weekend. We have played Sheffield a lot down the stretch and we know that they are a very good team.
"We will be focused on that game first, get it out of the way and then ready ourselves for Manchester."
He added: "I expect that the Steelers will have a bit of a punch to their game on Friday. They will probably be looking to get a little of their own back against us.
"They will come into the SSE with the bit between their teeth. It's not going to be easy at this point in the season, every team can give a hard game. Winning is not easy in itself."
Turning his focus to the game against the Storm, Garside said: "They swept us in November. From that point on we knew we had to buck-up our ideas.
"They will come in hard like the last time, there is a lot of spirit in their team. They will be playing their best and we will need to match it."