The Canadian has decided to make the move to Pioneers Vorarlberg in the ICEHL in Austria.
The Pioneers website stated: "The Canadian was already high on the wish list of those responsible for Pioneers last summer. Unfortunately, due to the well-known time problems, a transfer ultimately did not take place."
Head coach Dylan Stanley is convinced that had found "the ideal player for the Pioneers mission".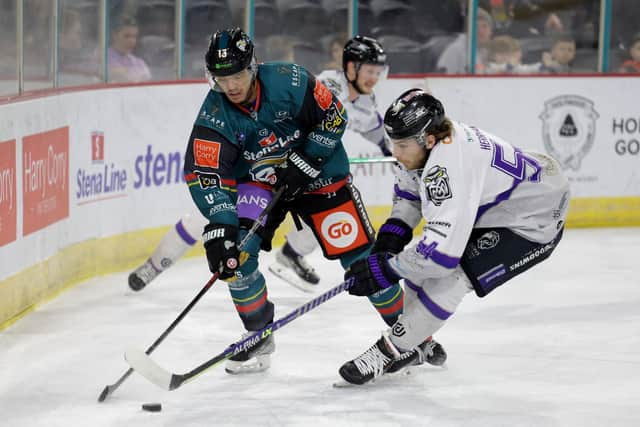 The website added: "We're excited to see Steven perform in Pioneers colours next season."
Head coach Stanley: "Steve's skill set fits the requirements profile perfectly. Why I was particularly concerned about his signing. He knows how to win important games.
"Steve has the mental toughness and hockey skills to decide critical games. That will prove to be an incredibly valuable resource over the course of the season, I'm sure of it."
Meanwhile Owre told the Pioneers' website: "I'm really happy that the change has come about this time. I think I can help the team with my fast, skilful game. We want to reach the playoffs together, and I want to contribute to that with my creativity on the offensive."
No doubt Giants fans will be disappointed to have lost the service of Owre who proved himself to be superb on the ice, but equally a remarkably amiable character off ice, especially when he took the time to speak with the News Letter last season.