Not only did Norris put two goals past the Sheffield Steelers on the Friday night, but on the following night he added a further goal against the Manchester Storm to bring his tally to three goals in one weekend.
Speaking after the game against the Steelers, Norris said: "We had a good start with Cons scoring in the first 30 seconds.
"All the boys were r aring to go against the Steelers and we knew that we had to get that start.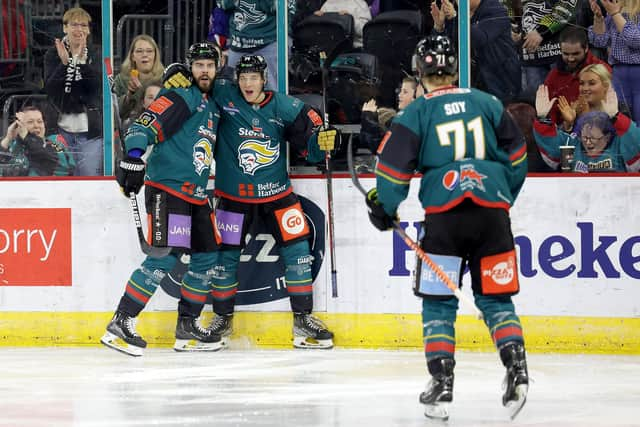 "We knew what is on the line right now and we didn't want the Steelers upsetting our gameplan."
He added that he was delighted to get his two goals, saying : "I had got one goal earlier in the season and I was eager to get a few more.
"I didn't expect to get two in the game but I knew I was capable of scoring. To get the two goals feels great, I am delighted."
Norris's second goal came courtesy of a penalty shot and he admitted that he had to keep on top of his nerves.
He said: "'Keefer' bought me some time when he was speaking to the officials. I just told myself to stay calm and focus on scoring.
"All I needed to do was what I have been doing in practice, I knew that I could put it home."
Norris added that the physical game against the Steelers was anticipated by the Giants.
"We knew that the game would get chippy after we took that early lead," he said.
"We protected ourselves the best way that we could."