The Star reported that Smith was calling on them to "step up" and "stop taking nights off".
Smith told the Star: "I didn't see us going down to Belfast in the way we did, I thought we'd get something more than a point out of that weekend.
"I have got my coaches in today to discuss the recent losses. I need some answers because the fans are wanting some answers over why we are dropping points along the way. Everybody is accountable in this business and we have come off the plan."
He added: "I don't think we have a bunch of prima donnas like at some football clubs, but it upset me when I don't think they are turning up and giving 100 percent.
"The players need to understand you cannot take a night off - not at this club anyway. You really can't. There are no restrictions on the coaches, we give them everything. This club is a great place to be.
"They and the players don't want for anything. Now we need to be demanding 110 percent every night, no second best."
Smith said there were "one or two fans who should give their heads a wobble" after remarks on social media. "Posting 'Aaron Fox out is a ridiculous statement'," said the Steelers' owner.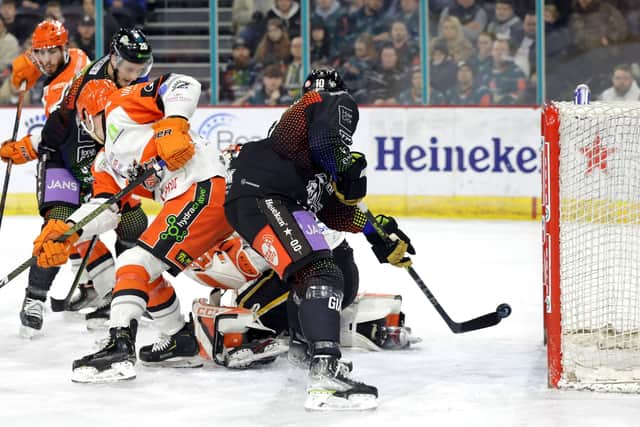 He said: "You always get some idiots who want to push against the tide, but overall I am not disappointed where the club is, we just need to be better in the league.
"Some of the comments after Friday, though, I couldn't disagree with, to be honest. We need to be the best and at the moment we are not quite there."
Meanwhile, the Dundee Stars have announced the return of Craig Moore on a deal until the end of the 2022-2023 Elite League season.
Moore posted 5 assists in 25 games across all competitions with the Nottingham Panthers, this season.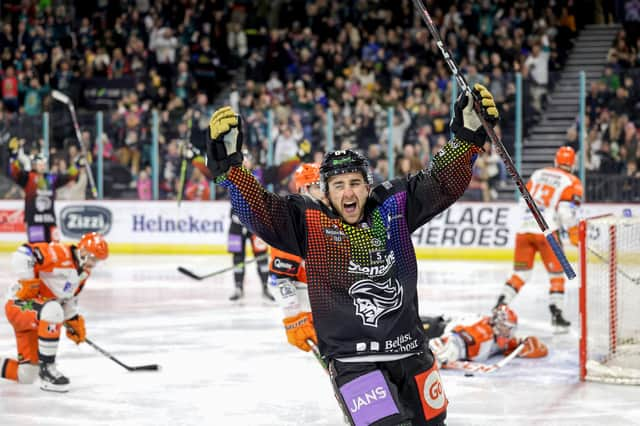 After confirming the return of the 27-year-old, Scot, Stars general manager and head coach, Jeff Mason said: "I am pleased to be able to add Craig to our roster at this point in the season.
"Being able to add a British player of Craig's quality will strengthen our depth and help solidify our defensive core.
"Craig's experience both in the Elite League as well as previously having played in Dundee will help us down the stretch, as we make a push for a playoff spot."
After confirming his return Craig added: "As always I am really excited about being back at the Stars.
"Dundee gave me the opportunity originally to play pro hockey so I am thankful to have the chance to be back here and do my part to try and help the team push to make playoffs."
He continued: "I have always had a lot of fun playing in Dundee and when Jeff called it was an easy decision to come back.
"It is a fun rink to play in, and I have always been given a lot of opportunity to play, then two out of my three years we have made it to playoff finals weekend, so hopefully we can do that again.
"I spoke with Jeff in the summer and things did not quite work out then, but speaking with Jeff again last week and from talking to guys on the team, I heard a lot of great things.
"So, I felt that having the opportunity to finish out this season under Jeff would be a good chance to develop as a player and hopefully add something different to the team dynamic."
Moore will add to his 182 Stars appearances whilst continuing to wear the #65 jersey, that he wore in his previous two spells at the club.