Get geared up for this weekend's Portrush Beach Races
Knock Motorcycle & Car Club are gearing up to bring the Ramore Restaurants Portrush Beach Races to the north coast this weekend.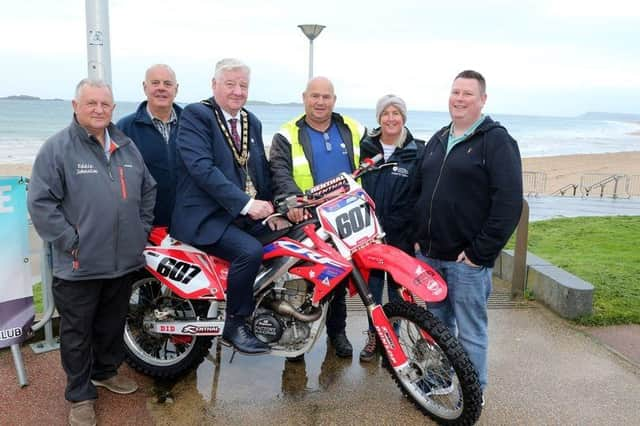 The popular event will be held on The East Strand in Portrush on Saturday and Sunday, October 14 and 15.
Using the natural terrain of the beach, the track builders will create a track with plenty of twists ,turns straights and jumps to test rider and machine. The whole track can be viewed from the East Strand promenade with race commentary throughout the day by Roy Neill.
Roy will keep spectators up to date with all the action along with a live data stream to the Speed Hive website for results. This will be provided to everyone attending free of charge.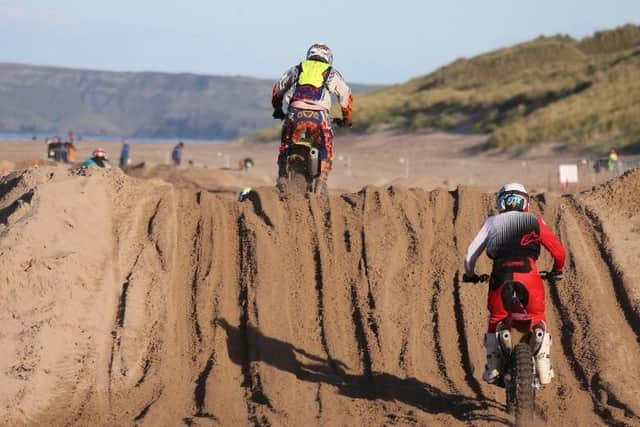 Headline sponsors are the Ramore Restaurant group with other sponsors still to be confirmed. The event will be open to Solo Expert, Semi Expert and Club riders with Quad Expert and Club Support riders. Races will be from 5 to 7 laps depending on grade with the start at the beginning on the main straight. The machines will be held in a holding area on the beach for the duration of the event with racing scheduled to start at 11am each day.
It is hoped that last year's solo winner Glenn McCormick will be back fit and well from the World Motocross of Nations in France to defend his title. On the Expert quad, newly crowned Ulster champion Dean Dillon will lead the entry after last year's success.