Major changes to practice and qualifying schedules for 2024's North West 200
The organisers of the 2024 North West 200 have said that they are to introduce significant changes to the qualifying schedule at this year's event.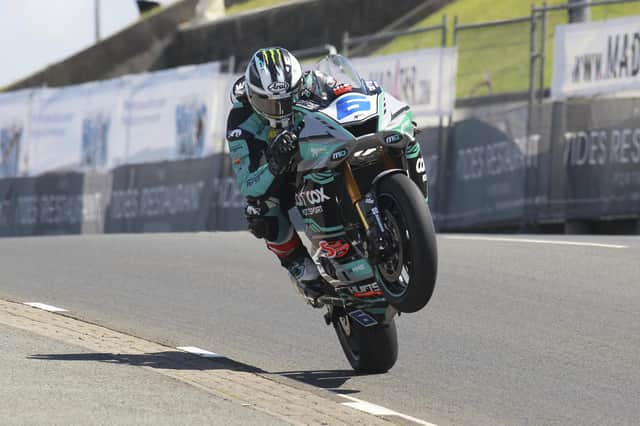 With many of the teams and riders that compete in the NW200 scheduled to race at the Oulton Park British Superbike championship meeting on Saturday to Monday, May 4-6, their arrival in Northern Ireland will be delayed until Tuesday, May 7.
As a result, and after consultation with BSB bosses, the North West 200 organisers will delay the start of this year's practice and qualifying sessions until Wednesday, May 8.
There will also be a major rejig to the qualifying order at this year's north coast event.
On Wednesday the traditional opening Newcomer session will now be followed by a one hour long Superbike qualifying session. On Thursday, the Superbikes will be the first
Previously the Superbike qualifying sessions have been the final sessions during both practice days. These sessions have sometimes been curtailed following delays during earlier qualifying sessions. The change for the 2024 event has been introduced at the request of the teams who say the powerful superbike machinery requires more set up
The new qualifying and race schedules for the 2024 NW200 on Wednesday and Thursday, May 8-9 are as follows.
QUALIFYING: Newcomers, Superbikes, Supertwins, Supersport, Superstock.
QUALIFYING: Superbike, Supersport, Superstock, Supertwins.
RACES: Superbike, Supersport, Superstock
Meanwhile, the North West 200 has been nominated in the prestigious 10th Annual Causeway Chamber of Commerce Awards, specifically in the Tourism Business of the Year category.