In February, Ulster motorcycling was dealt a hammer blow after all road racing was cancelled for 2023 due to soaring insurance costs.
Clubs were facing costs three times higher for insurance than they paid in 2022, with the total overall quote for the necessary cover this year totalling around £400,000, the bulk of which was made up of public liability insurance.
Events that were called off in February included the North West 200, Cookstown 100, Tandragee 100, Armoy and Ulster Grand Prix, plus the Sunflower Trophy meeting at Bishopscourt.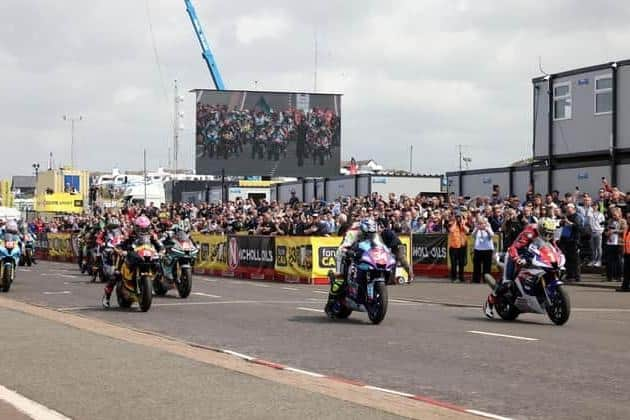 Today (Wednesday), the organisers of the NW200 issued the following statement: "As has been well documented over the past month, this year's event had been thrown into jeopardy by a huge increase in the cost of public liability insurance. A new insurance deal has finally been secured and the crucial intervention of Co. Tyrone businessman, Derek Keys, with a generous donation from his company, Euro Auctions, has ensured the 2023 NW200 can go ahead.
"March 2023 represents the 25th anniversary of Euro Auctions and helping the North West 200 gives us the ideal chance to thank all of those people who have supported us over that 25 year journey," Mr Keys said.
"The event sees over 195,000 people visit the region and many businesses, both large and small, depend upon events like this to bring trade and prosperity into the North West area. This event is part of our region's heritage and I am delighted that with a little help from Euro Auctions, the event can now proceed this year."
Mervyn Whyte of the NW200 said: "We are very grateful to Derek Keys and Euro Auctions for this very generous support. In the absence of any financial assistance from government, the sport has been left to its own devices to deal with the insurance crisis.
"Mr Keys' intervention has been crucial in saving this year's North West 200. We also wish to express our gratitude to the many members of the motorcycle racing community who donated so generously to the crowd funding initiative launched by the Motorcycle Union of Ireland, Ulster Centre."