With some players nursing injuries and facing a strong well-established team, the Giants struggled for much of the game to hold a solid Wexford Eagles run unit, however they held out in the first drive of the game.
The Eagles defense held strong on the Giants' first drive forcing the Giants to punt from back near their 10-yard line. Piecing together another strong mixed drive, the Eagles scored first with a well worked touchdown running drive which was converted for a 7.0 lead.
After another punted drive by the Giants, the game was then delayed by a torrential thunderstorm for some 30 minutes.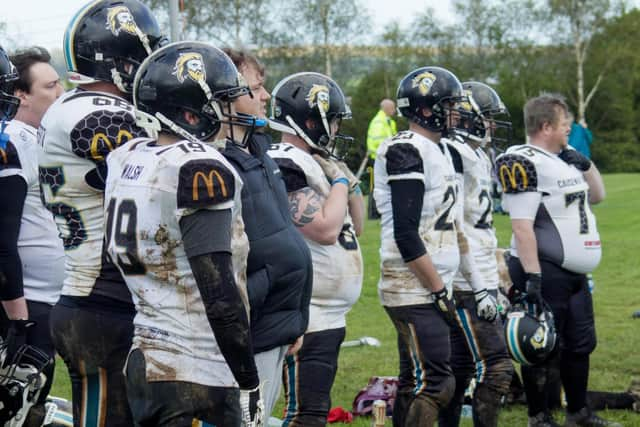 On commencement of the game when the storm passes, the Eagles finished the drive with another converted touchdown to make the score 14.0. The Eagles added another 21 unanswered points before, late in the game Peter McCaughan, was able to punch over the line after a good drive from the visiting Giants.
Next up the Giants are on the road south again to Dublin to take on Trinity College.
MVPS for the game: Overall - Peter Hankin Phillips; Offense - Peter McCaughan; Defense - Jordan Webster; Special Teams - Matthew Clyde; Oline Hammer Award goes to Kristin Whyte.
A club spokesperson said: "Big thanks to our sponsors who assist us even while we are on the road - The Lodge Hotel, AQ Autos Ballymoney, Payescape, Advanced Overwatch, URL Results, Basil Knipe Electrical, Kiwis Brew Bar, Whitewater Brewery, Cromore Halt Bistro, Top of the Town Antrim, Anderson Gillan Barr Solicitors, Right Move Removals, Store It NI, JSC building supplies Armoy, LED Stairs and Aspire Media N.I. CIC – your assistance is much appreciated.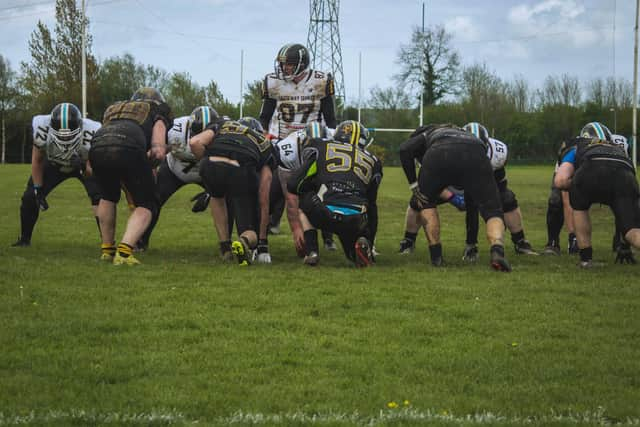 "Special thanks must go to our coach drivers Stevie Hamilton and David Hanthorne for their driving services, ensuring our team made the 300-mile journey. Also, excellent work on his first away outing for our new club photographer Luke McCormick," added the club spokesperson.