Four weeks ago the Giants closed out an impressive 26-0 victory on North Dublin soil.
The return leg in a sunny but breezy Lime Park Armoy started with a flourish, with the Pirates scoring on their very first drive.
Not to be outdone and as always cheered on by a loud following, the very first play of the next drive was run by Giants quarterback Nathan Chapman nearly the full length of field for an exquisite touchdown. With the two point conversion being punched in by Peter McCaughan to take the Giants to an 8-7 lead.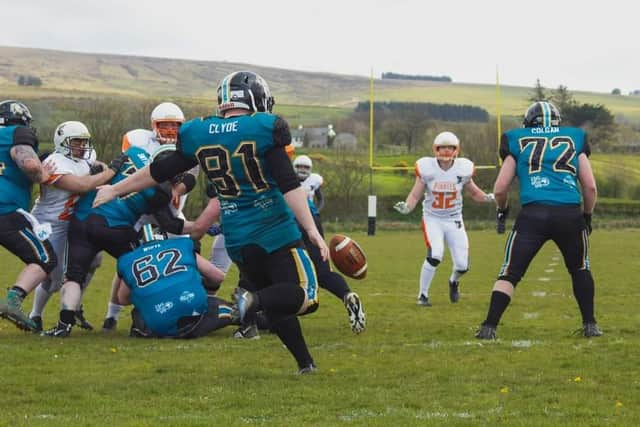 For the next three quarters, it was pretty much toe to toe as both teams moved the ball well but defenses held firm. Injuries on both sides slowed down the second half but the Giants held out for their second successive victory this season.
Next up for the Giants is a first match up with Wexford Eagles.
MVPS for the game: Overall - Tony McCloskey; Offense - Offensive Line; Defense - Ross McKenzie; Special Teams - Matthew Clyde; Oline Hammer Award goes to Karl McCallum.
Thanks to game ball sponsor Mr McCallum, team sponsors Lodge Hotel, AQ Autos Ballymoney, Payescape, Advanced Overwatch, Url Results, Basil Knipe Electrical, Kiwis Brew Bar, Whitewater Brewery, Cromore Halt Bistro, Top of the Town Antrim, Anderson Gillan Barr Solicitors, Right Move Removals, Store It NI, JSC building supplies Armoy, LED Stairs and Aspire Media and Rooks Nest, Armoy.