The Giants defense again started strongly and provided the offense with a sound platform to build on first quarter turnovers.
The first touchdown of the game was a jinking run from Giants Scottish quarterback Jig McCoy.
Continuing on from their strong performance, the second score of the game was provided by an excellent pick 6 by Dessie Mackey in only his second start for the Giants, this was followed up by the 2 point conversion from McCoy to make it 14-0.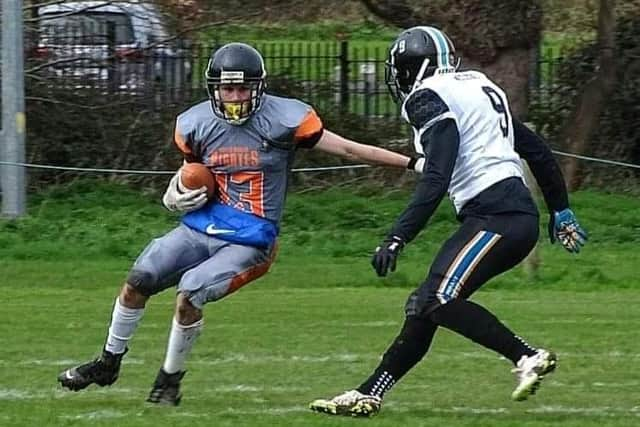 The travelling Giants thought they had extended their lead with another run by Jig McCoy only for the visitors to be penalised for a holding call. Not to be outdone after some improvisation in the back field, McCoy launched a big air shot to the end zone which was brilliantly held by Peter Phillips to make it 20-0.
As the game entered the fourth quarter, McCoy added another rushing touchdown to seal the win and leave the Giants 1-1 for the season.
MVPS for the game: Offense Jig McCoy; Defense Tony McCloskey; Special Teams Peter McCaughan; Oline Hammer Award John Cassley; Play of the Day Jig McCoy to Peter Phillips TD and Robert Campbell ably assisted by Lynne Smyth.
A spokesperson for the Giants said: "It's not long to wait for the return fixture as the Pirates come North on April 23 at Lime Park. As ever there will be food trucks in attendance and the usual match day atmosphere, so come along and witness the north coast's only full kitted American Football team in the flesh kick off 2pm."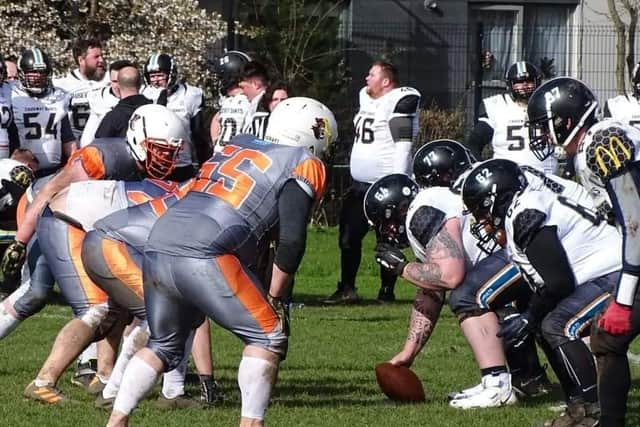 The Giants thanked their driver Stevie Hamilton and sponsors: The Lodge Hotel, AQ Autos Ballymoney, Payescape, Advanced Overwatch, Url Results, Basil Knipe Electrical, Kiwis Brew Bar, Whitewater Brewery, Cromore Halt Bistro, Top of the Town Antrim, Anderson Gillan Barr Solicitors, Right Move Removals, Store It NI, JSC building supplies Armoy and, coming on board this season, LED Stairs and Aspire Media.
"Your assistance is very much appreciated and we thank you for your support. Without your valued assistance we simply would not be able to take these trips to pick up wins on the road."