Bushmills and District League holds end of season service in Armoy
Bushmills and District league held its end of season service, conducted by Rev Glasgow, in Armoy Presbyterian Church recently, with music by the Route Singers.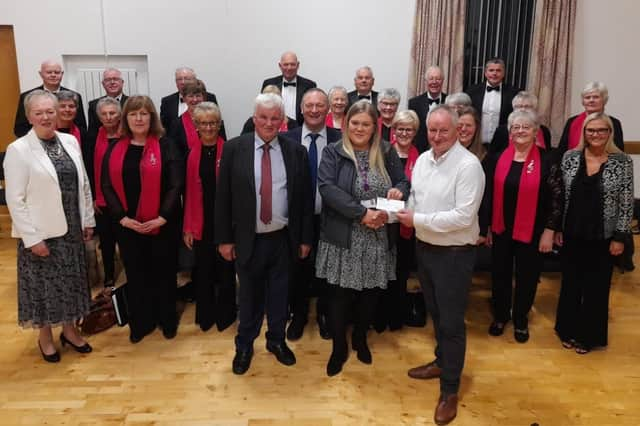 Afterward, tea was served in Armoy's hall as the Route Singers provided more praise music. A presentation of £1366.16 was then made to Armoy Bowling Club's nominated charity, the Children's Hospice. Representative Leanne Dawson highlighted the ways Children's Hospice supports children and their families.
At the AGM, President James Elliott then gave his yearly report, commenting on what had been a successful restart to the League, thanking all committee for their effort in getting clubs back meeting and bowling competitively.
He then thanked Armoy club members for their help in organising the End of Season service, Rev Glasgow and the Route Singers for leading the evening and to all who had come along to the evening service and wished all a good season's bowling coming in.