The athletics meet returns to east Antrim over the Bank Holiday weekend in August.
The British long-distance runner was in Larne on March 10 in her capacity as an ambassador for the event for the launch ceremony.
Speaking to the Larne Times, the Devon-born athlete, who won gold in the 10,000m at the 2014 European Championships in Zurich, said: "I'm really excited to be back here. Ruth and James (McIlroy) are doing an amazing job, it's such a well organised event. The Clearer Water Antrim Coast Half Marathon is an awesome weekend of running. You've got the kids' mile and the elite mile the night before.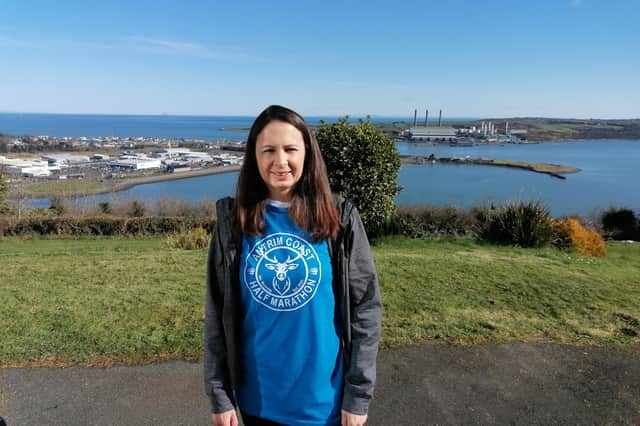 "I love being involved with the kids' mile and seeing all their excited faces as they run off and have that opportunity. I definitely never had that opportunity to be involved in races like this when I was young and it just builds all the atmosphere ahead of the next day."
Offering encouragement to any aspiring long-distance runners, the former England Commonwealth Games athlete explained: "My main advice would be to pace yourself, knowing that when you get to the 18-mile mark you feel that you can push on and have a good negative split. It's also important to have a tried and tested pre-race snack. I enjoy porridge and a banana.
"It's key to be prepared and learn from your previous races and know what strategies work for you.
"Above all, enjoy the event and soak up the atmosphere."