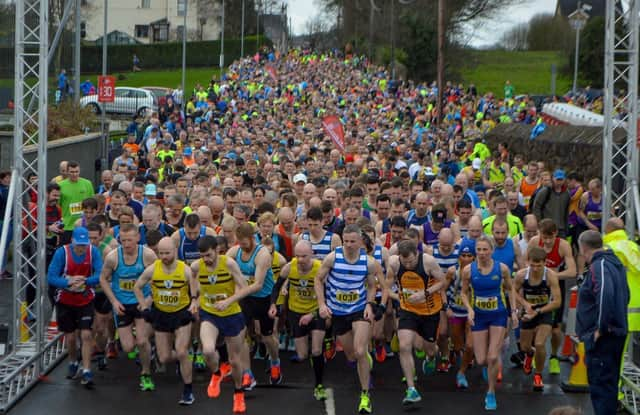 The Antrim Coast Half Marathon will go ahead as planned on Saturday 12th September beginning at 10am for the elite.
Having listened to the concerns of both the local comminuty and local traders fears that a large gathering could cause a 'spike' in cases of Covid-19 in the region, the organising race team at Larne Athletic Club have decided the mass race which was due to take place on September 12, will no longer take place.
Race Director William Thompson said: "The elite race of less than 80 competitors will of course be subject to medical and scientific advice and would go ahead with a robust COVID-19 Hygiene Policy.
"These measures exceed what has been recommended by Run Britain and Athletics NI.
Jo Pavey - One of the greatest ever British distance runners, Jo will be aiming for her 6th Olympic Games in Tokyo next year and is a former World, European and Commonwealth medallist.
"The mass participation race, together with a new elite line up, will be rescheduled for September 2021, all participants will now be entered into this race automatically and will be emailed with more information when plans are confirmed.
"Larne Athletic Club promise to deliver an even bigger and better event next year.
"The organisers wish to thank everyone for their support and understanding at this time."
The elite race will see over 20 Olympians compete along the scenic course.
There are some stellar names due to appear including five-time Olympian and former World, European and Commonwealth medallist Jo Pavey.
The quickest female in the race at 68.13 is Gemma Steel who is a former European Champion and who finished seventh in the World Half Marathon.
Gladys Ganiel and Jessica Craig will be representing the local Northern Ireland interest in the race.
The international event will include some of the top British and Irish distance runners who will take on a new route which is being billed as one of the fastest in Europe.