The fantastic four – Bradley Legge, Sahil Safi (both Coleraine), Millie Farmer (Limavady) and Timothy Oland (Ballymoney) – hope to travel to Abu Dhabi for the International Mixed Martial Arts Federation tournament in August when over 40 nations are expected to be represented with upwards of 500 athletes.
The IMMAF youth world championship is the most prestigious youth amateur competition with many participants moving into the professional arena.
Bradley, Sahil, Millie and Timothy train out of Team Ryano Causeway under the guidance of head coach Peter McClay. The club offers training in wrestling judo, MMA striking as well as Brazilian Jui Jitsu and the four teens cross-train across all these disciplines and also attend national talent sessions in wrestling, judo and MMA.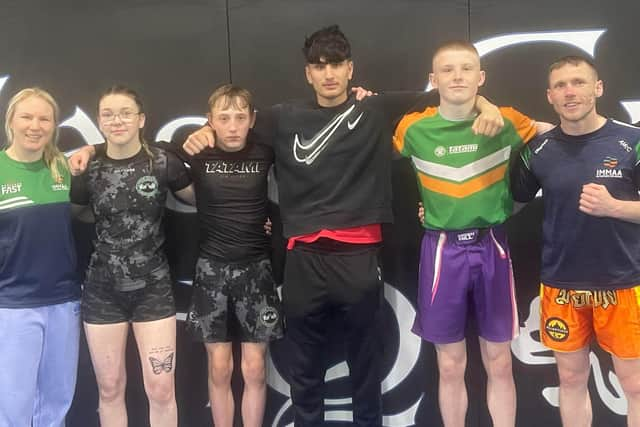 The four hold numerous titles amongst them – Brazilian jiu jitsu European and world medals, Irish wrestling medals, Northern Ireland Judo championship, National MMA medals.
Putting in between 10-16 hours a week training, Bradley, Sahil, Millie and Timothy regularly travel all over the country to train.
Over recent months, the group and their Ryano team-mates have made regular trips to Dublin to attend training sessions and, after a gruelling selection process, the four were selected as first seed in their respective weight categories.
The Team Ireland youth coaching team is led by head coach Danni McCormack who is the current Invicta (women's mixed martial arts) world champion.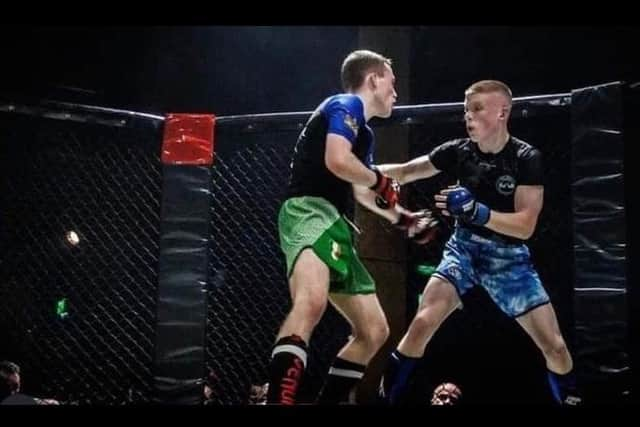 On May 6, three of the young athletes competed in the 'Chaos Fighting Championship' at the Millennium Forum in Londonderry with three solid performances and a victory for Sahil.
The Abu Dhabi trip is self-funded so the four team-mates will be fundraising over the next few months to pay for their entry, kit and travel. They have set up a GoFundMe page which can be found by searching for TRC IMMAF World Championships.
They are also appealing to any businesses who would like to help through sponsorship to please contact head coach Peter McClay. Anyone interested is offering sponsorship is asked to contact this email address [email protected]
Good luck to the Fantastic Four!