A total of nine harriers lined up at Belfast City Hall, with approximately 2,300 other runners on St Patrick's Day for the Spar Craic 10km race. The club enjoyed PBs for Suzanne Dickey, Stephanie Hamilton and Karen Wilson.
On Saturday, March 25, 12 harriers raced in the Larne 10-mile race. A club spokesperson said: "The fast coastal route resulted in fantastic times and amazing PBs for Suzanne Kennedy, Julie Young, Patricia Hamill and Andrew Wilson. Andrew set a new club record in the process."
Meanwhile, on Sunday, March 26, a number of harriers were in action at the Belfast Zoo 5k.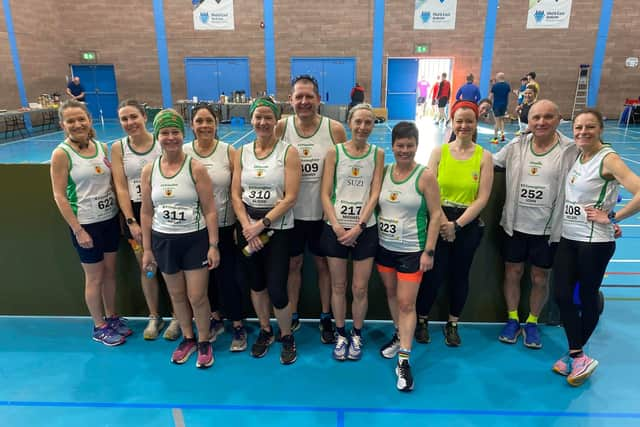 The spokesperson explained: "This unique opportunity to run around the grounds of the zoo allowed runners to enjoy copious hills and wildlife in the two-lap course. In true harrier style, our members enjoyed the run to its full by dressing up and celebrating some important birthdays of Patricia Hamill and Julie Young."
Also on March 26, a group of harriers enjoyed a beautiful day at the Omagh Half Marathon.
The spokesperson for the Ballyclare-based club stated: "The undulating course didn't deter our members from smashing it and running fantastic times especially with Karen Wilson, Jane Kinnear and Jason Hampton earning amazing PB times."
The club is keen to remind prospective entrants for the Ballyclare May Fair 5k and 10k races that the early bird rate ends tomorrow (Friday) at midnight. To avail of this offer, click here