Jamie Grey boxes his way to Senior Open title
​Last Friday was a good night for Jamie Grey in Belfast where he claimed an Ulster title by unanimous decision when he got the better of a local Belfast boxer. There were also positive performances from other up-and-coming club and established St Monica's club members, Daryl Fox and James McGuinness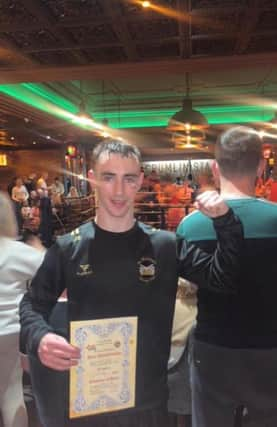 Head clash but decision clear
The St Monica's Boxing Club fighter, Jamie Grey, lifted the Ulster Senior 63.5kg Open Title in Crumlin Sports and Social Club in Belfast on Friday Night with a win over Luke Mooreglass from Holy Trinity in Belfast. The contest was stopped in the second round with a clash of heads. However, all judges awarded Jamie the winner.
"Jamie was controlling from the first round with some great jabs followed up with a strong back hand," said Jamie's coach Owen Murphy after the victory. But there were also some concerns regarding an eye injury he sustained during the fight.
"He rattled his opponent twice in the first round with a back hand. With a cut on his eye, it's a worrying time for us as he has a training camp next week with the Spanish Elite at Jordanstown," added his coach.
"We are also unsure about the Irish Senior Championship next weekend, and we will be taking medical advice on this."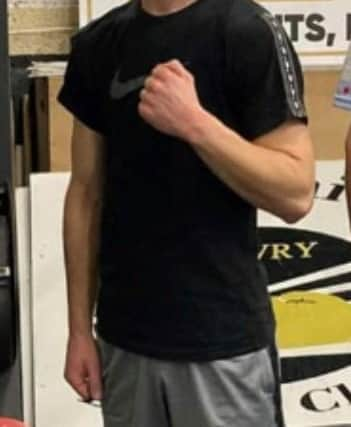 The club also had James McGuinness fighting in the 75kg Open final against Peter Convery from St John's in Derry. It was a close call for James, but ultimately he narrowly lost out on a 3/2 split decision.
His coach Dessie Toman was disappointed at the result, but proud of the performance from his boxer.
"James left it all in the ring and we felt he was unlucky to lose out with a split decision but as always, we'll regroup in the club this week," said Toman.
"James had a very busy week with boxing as he was only home from a tournament in Barcelona after beating the Spanish champion in the semi-final."
Brilliant debut for Daryl
What a week it was for Daryl Fox in his first ever competition the Ulster Novice Senior.
Dessie Toman is also Daryl's coach along with James McGuinness and he was impressed by Daryl's battling performance, with a busy three-day schedule.
"Daryl had three contests in three days and was beaten in the final by John Kelly, last year's finalist who is a great boxer from my old club, Sacred Heart, Newry where I boxed in my younger days," said Toman.
"I have no doubt Daryl will have learnt a lot from this competition."
Good times for St Monica's
It's been a busy time for St Monica's as can be seen. ​The club was well represented at the Ulster Seniors in Belfast last week and that comes from a lot of hard work. This is the reward for these boxers who are at the club training five nights a week. The club would also like to thank all our coaches for the work they put in night after night with all the boxers.