NCR athletes feel the heat in Pescara, Bangor and the Rossi
​It was certainly 'Feeling hot, hot, hot' for Newry City Runners in Pescara on Thursday as Terry O'Hare donned the Ireland Vest for the second time in a week as he took part in the 10K Road Race.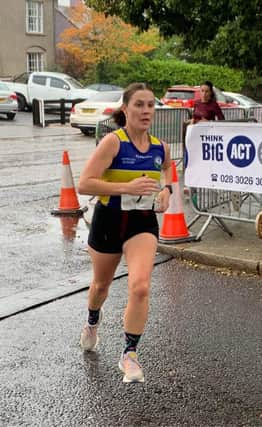 ​With temperatures topping 28 degrees, it was never going to be an easy race. Terry, however made it look a breeze as he ran like the wind and finished in a magnificent eighth place overall with a very impressive time of 45:18.
Annaghmore Running Festival
Saturday morning saw six of the NCR Team head to Annaghmore Running Festival. There were distances of 5K, 10K, Half Marathon and an 18 Mile race to choose from, and the club had runners compete across three of these distances. Niall Rankin took on the 10K route, crossing the finishing mat in a time of brilliant time of 41:52 and in sixth place overall. Four members took part in the Half Marathon distance. Mark McNulty was the first of the four to cross the finish line, taking second place overall, with a brilliant time of 1:24:07. Damian Mulholland finished in seventh place, in a great time of 1:31:05. Paul O'Brien, also finished in the top 10 and achieved a new PB of three minutes, with a fantastic 1:33:10 and running his first race for NCR, Aidan McConville finished in superb style in 2:03:01.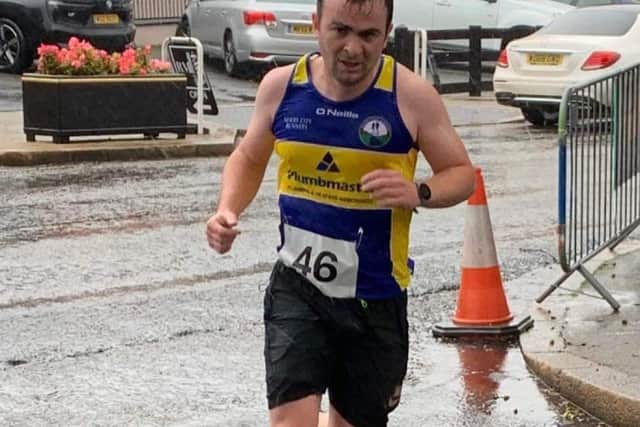 The 18-miler saw Peter Linden and Ruairi line up at the start line. Ruairi finished in an amazing time of 1:54:59, and in seventh place overall. Peter also finished in the top 10, with a brilliant time of 1:57:00.
The very popular and competitive Bangor 10K also took place on Saturday morning. Willie McCracken flew the Blue 'n' Gold for NCR, there was a very large field of 971 runners. Willie finished in a time of 1:00:47 and second in his age category.
Rossi 5K Race and Eoin Farrell Walk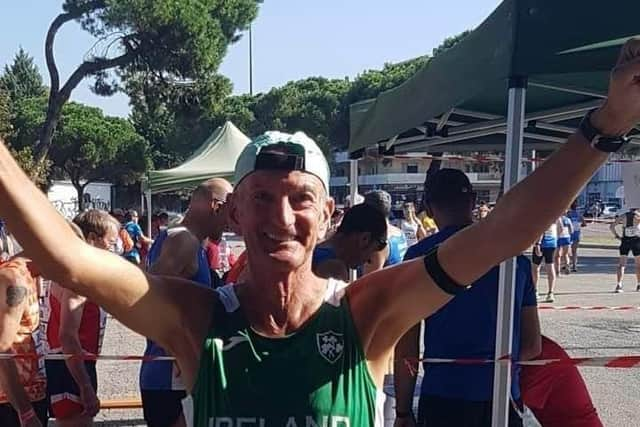 The Rossi 5K Race and Eoin Farrell Walk returned after a couple of years break on Saturday afternoon. All monies raised went toward helping Luke Johnston's Brain Tumour Treatment and the walk was in memory of Eoin Farrell. Running conditions were horrendous as the heavens opened and a very strong coastal wind whipped up around the village of Rostrevor, but it did nothing to dampen the spirits of the competitors and the supporters alike who lined up along the route to give all competing encouragement.
The toughest part of the route was in the first 2K, where there the climbing commenced not long after a slight downhill start on the Greenpark Road.
First home for NCR, was Liam Sloan, in 21:44. Una Campbell was next in 23:14, with Patricia Brown on her heels in 24:28. Stephanie Clarke, returning to the racing scene, finished in 25:03 and Khalid Elhag finished in 27:39.
Monaghan Phoenix Marathon Festival
The weekend saw the tenth anniversary of the Monaghan Phoenix Marathon Festival, a two-day event covering distances from 10K to full marathon. Patricia Simpson ran the Half-marathon distance and had a great race. NCR had no access to results at time of report.
Ryan Corrin was back at Castlewellan Parkrun on Saturday, finishing in first place and a new course PB of 18:01.
Club Training continues each week St Colman's Running Track, Tuesday 7pm sharp. The 7pm Thursday evening club meeting point is outside Newry Leisure Centre. All are welcome.