Anyone who wants to join the initiative, which starts on April 17, should contact the club at [email protected]
With 622 registered finishers across the three distances run – marathon, half-marathon and 10K - the Festival of Running attracted participants from all over Northern Ireland and further afield.
Local competitors had an excellent day, along with some fantastic performances.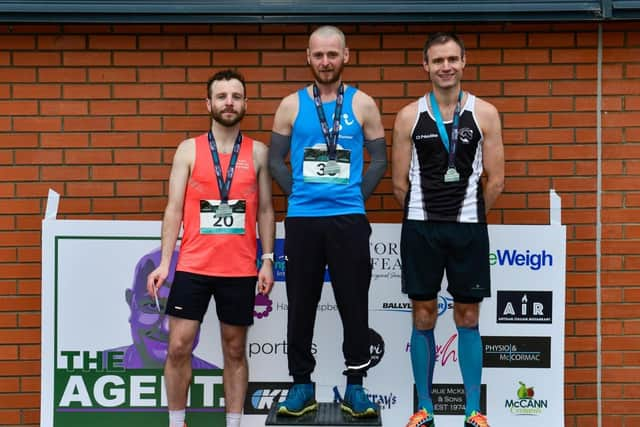 The male marathon winner was Tandragee-based ultra runner Gareth King, who has represented GB & NI internationally; the female marathon winner was Jane Leathem who represents Jog Moira; the male half-marathon winner was East Antrim's Nick Weston; the female half-marathon winner was Gillian McCrory from Lurgan, who runs for her local St Peter's Athletics Club; the male 10K winner was Stephen Lunn from Portadown, aged only 20, running for Lagan Valley AC; and the female 10K winner was North Belfast's Louise Smith.
The top performers in each race were:
Marathon (male): 1. Gareth King (2:25:36); 2. Stephen Cochrane (2:41:39); 3. Michael Beattie (2:44:05).
Marathon (female): 1. Jane Leathem (3:27:00); 2. Laura Grimes (3:39:53); 3. Gillian Connolly (3:55:22).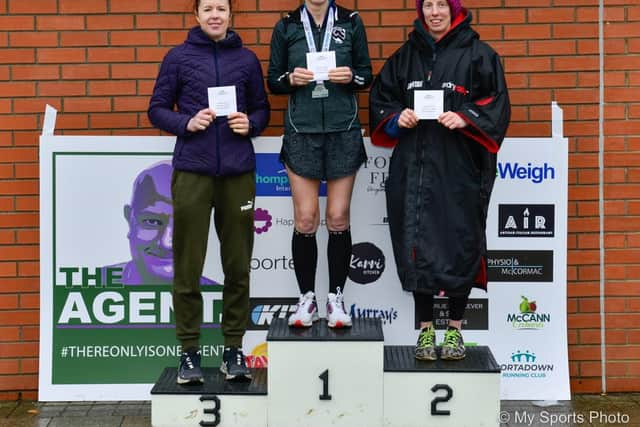 Half-marathon (male): 1. Nick Weston (1:15:08) Barry McCarroll (1:15:17) ; 3. Peter Williams (1:15:24).
Half-marathon (female): 1. Gillian McCrory (1:22:47); 2. Helen Perry (1:27:05); 3. Debbie McConnell (1:27:38).
10K (male): 1. Stephen Lunn (33:20); 2. Colin McDowell (34:52).
10K (female): 1. Louise Smith (40:11); 2. Meaghan McClurg (42:01); 3. Naomi Uprichard (43:10).