Over 20 players were in attendance from across the province with the majority coming from the Derry and Limavady area. The players were split into an A and B section.
The winner of the A section was Brendan Murphy of Dungiven who overcame Ivan O'Mahony from Ballyshannon Squash Club while Coleraine's Shaun Huggins of Limavady Squash Club was victorious in the B section, beating local Derry player John Crockett.
Ulster Squash would like to thank all on the Derry & Strabane Council for being so supportive in organising the event, in particular Sports Area Managers Cathy Farren and Ryan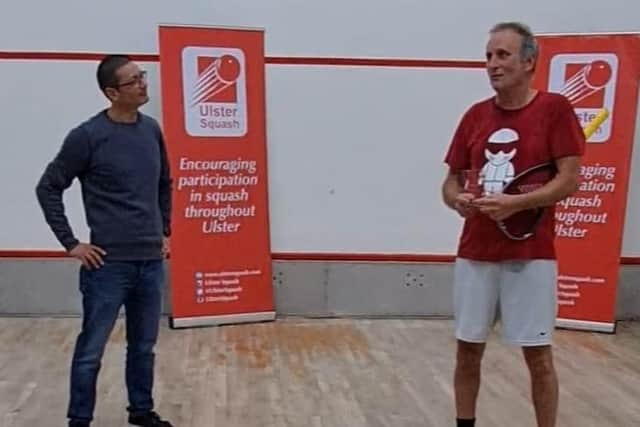 Deighan for their investment in the courts and tournament.
They also thanked Mayor of Derry and Strabane Council, Sandra Duffy for going to the tournament, both watching and having a go with Dan Greenaway of Ulster Squash providing her a mini coaching session.
William Nicholson (Director of Club Engagement for Ulster Squash) said that Ulster Squash hoped "this to be the start rather than being the pinnacle".
"There is tremendous energy for squash in the North and West and we are really excited as Ulster Squash plan to further develop the North and West of the province with plans to return with the tournament next year and to develop a regional league. "