The event, which took place on May 15 at The Spectrum Centre in Belfast, saw 10 teams from across Belfast, Lisburn and Newtownabbey battle it out for the accolade dedicated to Sam Hunter, a participant in many Boccia NI tournaments.
The event is the longest running tournament for Boccia NI with the competing teams all eager to take home the shield.
The winners on the day were The Three Degrees from Newtownabbey, with Billy's Rangers, also from Newtownabbey, taking second place. Both teams are members of the Antrim Newtownabbey Seniors' Forum (ANSF).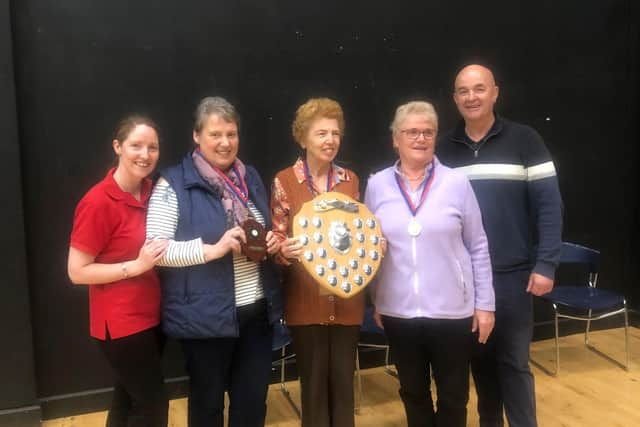 Congratulating the ANSF members, a spokesperson for the body said: "Congratulations to the ANSF boccia teams who took first and second place at the coveted Sam Hunter Shield Tournament.
"First place went to 'The Three Degrees'- a great result for our ladies who were first timers at the tournament. Also, well done the runners up Billy's Rangers, who are no strangers to bringing back boccia trophies to the forum."
A spokesperson for Boccia NI explained: "Boccia is a competitive sport, almost like bowls, which is played from a seated position and is therefore ideal for those with movement or sensory impairment.
"It can be tailored to suit young people and adults of all abilities and can often be used in a variety of settings, such as care homes, folds and schools.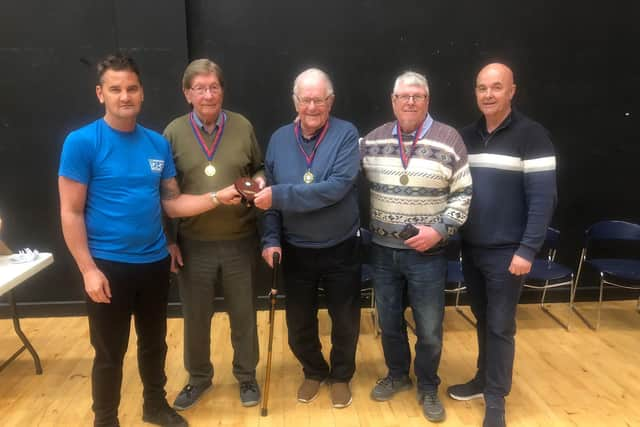 "If you think this is something you might be interested in trying, or know someone who might like to give it a go, contact Robert McQuiston at Boccia NI on 07594378635."