Nine-year-old Archie is a P5 pupil at Friends Prep and has been swimming for just three years.
At the age of six Archie began swimming at the BASC Banbridge amateur swimming club, where his two older brothers Henry and Oscar also train.
He took to the sport like a duck to water but sadly when the Covid pandemic struck he was forced out of the pool and back onto dry land.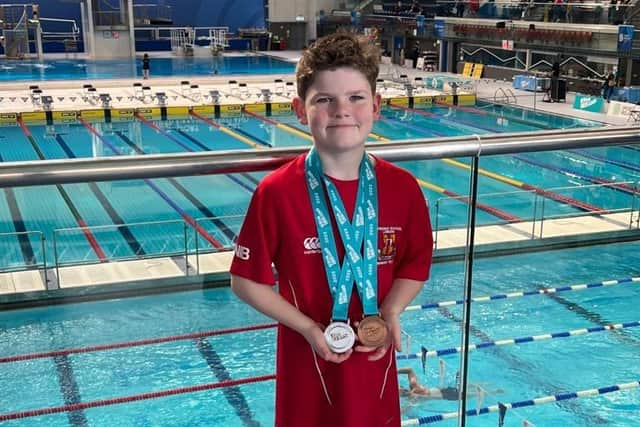 During the lockdown Archie and his brothers maintained their skills by training at home.
Archie's mum Emma explained: "Covid meant they didn't really get swimming fully again until a year and a half later when he was 7 and a half and had to just practise land training in the house."
However, the lack of water training didn't hold Archie back. He was selected to compete by Swim Ulster in the Irish Minor School Swimming Championships after winning two golds for the 50m fly and the 50m free at the Ulster Primary Schools Cup and Championships in Aurora Bangor in October 2022.
"He swam superbly and won a silver in the 50m fly and a Bronze in the 50m freestyle - despite his goggles coming off in the dive," continued Emma. "Both times were personal bests for Archie.
"He is trained three times a week by a team of coaches – Doretta, Lyndsey, Chris, Ross, and Carol. They were absolutely delighted with his performance and said they look forward to future success for him."