The event on Carrick's West Street attracted competitors from Larne Golden Gloves, Lisburn Amateur Boxing Club, Rathfriland CC ABC and Gleann ABC, while homegrown fighters from Evolution entertained the 180 people in attendance.
Speaking to this newspaper, trainer Iain Mahood was keen to thank those who backed the event.
Iain, who recently picked up the Mid and East Antrim coach of the Year accolade, explained: "Thursday's event was good preparation for the new season and will help the young boxers as they continue to develop.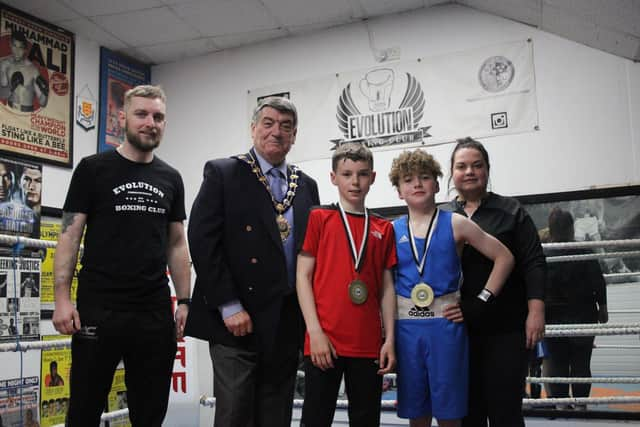 "It was a great opportunity to raise funds for the club as we prepare to take a team over to England. I wish to say a huge thank you to everyone who supported the event. Without this support, events like this wouldn't be able to be staged.
"I also wish to thank the volunteers who worked behind the scenes to make sure everything ran smoothly. They're the unsung heroes at the club.
"Thanks to the representatives from the other clubs who attended. It was great to host them. Thanks also to the Mayor of Mid and East Antrim, Ald Williams, who made time to attend."
Irish boxing prospect Willo Hayden, who is part of the Evolution Boxing Club stable, took time out of his preparation ahead of his bout at the SSE Arena in Belfast later this month to present awards at the recent event.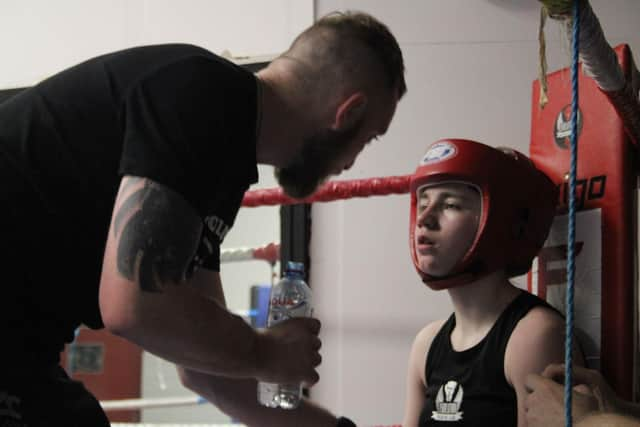 Skye-Leigh picked up the boxer of the night accolade while Glen Mailey and Daniel Barr were recognised as having participated in the 'fight of the night.'