The event at Ballyclare Rugby Club's The Cloughan, was attended by Club President Ken Wylie, alongside the senior coaching team of Kris James, Aaron Playfair, Ryan Mcilwaine and Director of Rugby, Mike Orchin-McKeever.
The awards evening on April 26 saw accolades presented in a number of categories, including most improved senior player, most dedicated player, most improved team and the emerging talent award.
The highest achieving players were joined by Ulster players Jake Flannery and Frank Bradshaw-Ryan.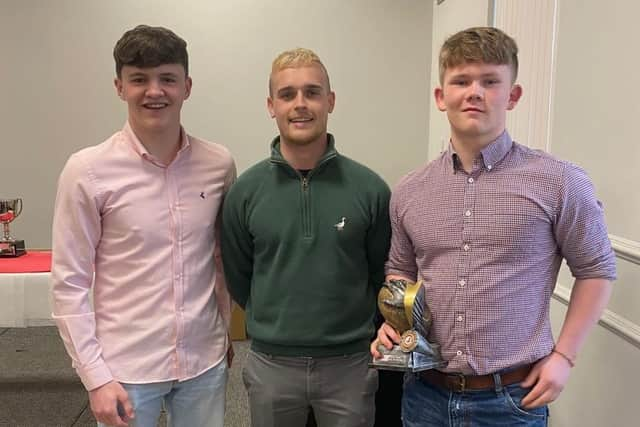 Looking back at his own school career, Jake stated: ""I have so many fond memories from school rugby and it was the most enjoyable time I have ever had playing rugby."
Frank added: "I really like it here at Ballyclare High and have had a lot of fun coaching this group and it is great to see them all improving over the months."
Commenting on the evening, Mr Wylie said: "An evening that was very relaxed with lots of jokes shared and a several speeches by players reflecting on time over the season and acknowledgements to their family and coaches.
"A wonderful environment for players and as people to grow. I wish the players all the best with their upcoming exams and we would welcome them all the club when they are finished their school rugby."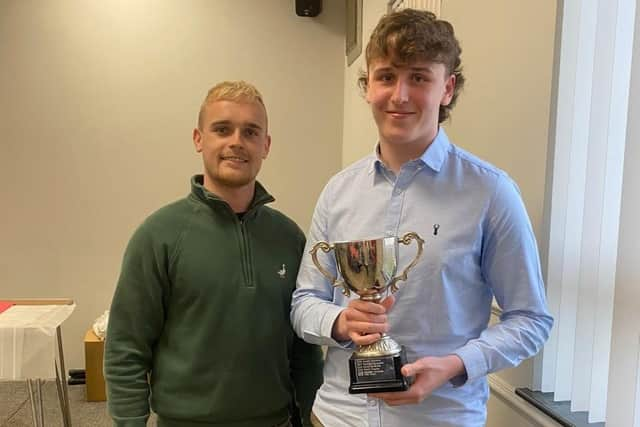 Mike Orchin-McKeever explained: "It is always a challenge to select individuals for awards within a team and squad environment, but it is important to recognise efforts and achievements by so many.
"The important take away is reflecting and seeing how well all players have improved over the season and that they have had such a fun positive experience that they wish to stay in the game post Ballyclare High School, and I hope this is the case for all the school leavers."
School Captain David Gillespie thanked everyone, commenting: "It can go unnoticed the amount of work coaches put into providing rugby for us and it can be a big challenge but we are all so thankful."