Claire Roche is an accomplished musician and singer-songwriter who has captivated audiences around the world with her unique blend of traditional music, contemporary folk and the poetry of WB Yeats.
Claire performs with concert harp, Irish harp and electronic harp. She will hold a masterclass with local students of music and harp.
Philip Johnston, Chair of Lir Arts Festival, said: "We are thrilled by the positive response to the event and thank our kind sponsors."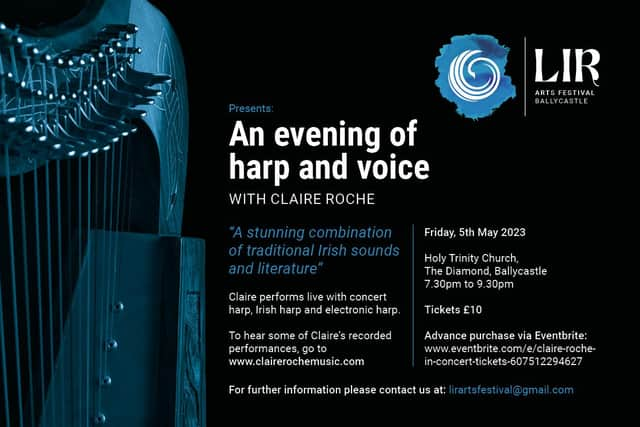 Tickets can also purchased from SNiP and the Puffin Gallery in Ballycastle.