Setting the tone for a wonderful summer season is 'Ellipses' by Maria McManus and Keith Acheson, featuring the very talented Arco String Quartet.
Poet Alice McCullough brings her critically acclaimed one-woman show 'Earth to Alice' to The Helicon on May 12, this event is taking place in conjunction with the Northern Ireland Mental Health Arts Festival, which runs from May 11-21.
Audiences will enjoy several genres of music throughout the season, featuring renowned performers such as Mundy (May 27), Lisa Lambe (3rd June), Ruth McGinley (July 1), Luka Bloom (July 8) and Colm Mac Con Iomaire (August 26).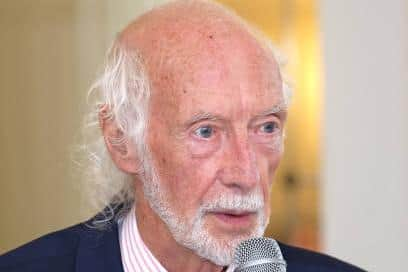 A film screening of the Oscar-nominated Irish-language feature film An Cailín Ciúin (The Quiet Girl) is planned for June 10. This coming-of-age drama tells the poignant tale of a young girl sent to live with distant relatives in eighties rural Ireland.
Playwright, author and poetry aficionado Roger McGough brings 'Alive & Gigging' to HomePlace near the end of June. This will be Roger's second visit to The Helicon following a memorable sell-out appearance in 2019.
Then there is the special announcement of the debut performance of Brian Bilston in The Helicon in November. Brian Bilston has gathered a huge following on social media and has been described as 'Twitter's unofficial Poet Laureate.'
The highlight of the summer is a weekend of events to mark the tenth anniversary of the death of Seamus Heaney. Seamus Heaney HomePlace will welcome a number of award-winning poets from across Ireland and the UK over the course of this commemorative weekend. The weekend will close with a poignant screening of Seamus Heaney and the music of what happens.
This special weekend is taking place from August 25-27 at Seamus Heaney HomePlace, Bellaghy and is part of a full programme of events happening throughout the summer. A weekend pass for all five events is available to book.
Brian McCormick, manager of Seamus Heaney HomePlace, said: "The upcoming summer programme is full of award-winning performers and artists and maintains the standards our audiences have become accustomed to. The highlight of this season is a weekend of events to commemorate the tenth anniversary of the death of Seamus Heaney."