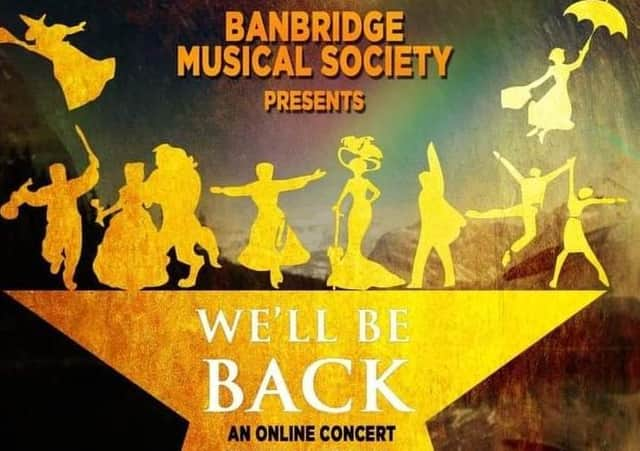 The concert will stream on Facebook on Thursday, April 15 at 8pm.
The show takes place exactly one year after the Society were due to perform Rent, which was sadly cancelled due to the pandemic, and the Society is keen to spread a message of hope - they will be back to entertain audiences once more in the very near future.
The concert is put together by Musical Director, Niall O'Flaherty and Technical Director Matt Milford. Choreography is by Jordan Rosborough. Following some virtual rehearsals with Niall and Jordan, the cast will record their solos, duets and chorus numbers individually and from their own homes. Technical Director, Matt, will then work behind the scenes to merge everything together seamlessly.
There will be plenty of songs from the musicals that helped the Society members through lockdown such as Hamilton, Six, Dear Evan Hansen and many more.
So grab a cup of tea and join Banbridge Musical Society for a wonderful evening's entertainment.